German edition
Der Tagesspiegel
It comes out with a material that the German Conservation Union, together with the World Wildlife Fund, sent a request to the German authorities regarding the Nord Stream-2 gas pipeline project. People who call themselves ecologists say that this project "must be stopped, because it threatens nature."
The letter was sent to German Chancellor Angela Merkel, as well as to the Chairman of the Social Democratic Party, Martin Schulz, and the head of the CSU, Horst Seehofer.
From the letter of "ecologists", in which a term related to politics unexpectedly appears:
The Nord Stream-2 gas pipeline is a climatepolitical dead end, threatening the Baltic ecosystem and driving a wedge between the unity of the countries of the European Union. You (the politicians to whom the appeal is directed - note "VO") need to abandon the support of the project "SP-2", make an effort on an independent procedure for analyzing the project. We will seek to abandon the project through the court.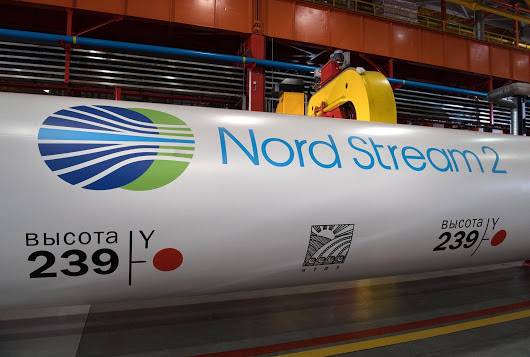 Recall that the "Nord Stream-2" will connect Russia and Germany with a new gas pipeline branch, the capacity of which will be up to 55 billion cubic meters of gas per year.
It is noteworthy that the "ecologists" who wrote this letter suddenly became concerned about the Baltic ecosystem and the unity of the EU, although the same "ecologists" had not said a word, for example, about placing an LNG tanker terminal in the port of Lithuania; or is it not an environmental threat? ..
Interestingly, what kind of fuel is used to heat the houses of the "ecologists" themselves? Really that which is not connected with ecological danger?