The head of the European Union office in Kiev, Hugues Mingarelli, told the media about why Brussels refused to issue the next credit tranche to Ukraine. We are talking about the amount in 0,6 billion euros, which Kiev authorities expected to receive. According to Mingarelli, the EU has previously reported to Kiev that the loan will be provided in the event that the 21 (!) Requirement is met.
It turns out that Kiev has managed to fulfill the 17 requirements. The official representative of the European Union notes that Brussels eventually had to refuse to provide Ukraine with a credit tranche, since several "key requirements" were not met.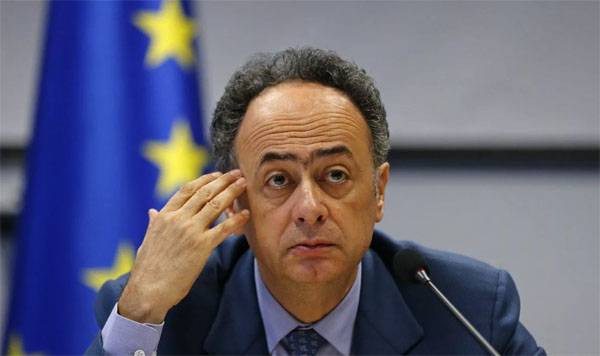 In particular, we are talking about anti-corruption courts, which were never created by Kiev. In addition, the European Union expects Kiev to carry out several reforms - in particular, forestry reform, after which it will be possible to remove timber from the territory of Ukraine without any restrictions. De facto, the wood from Ukraine is exported today - in the direction of Europe, but so far illegals are working in this business exclusively. And the volumes exported, apparently, do not suit European partners of Ukraine.
The program of financial assistance to Kiev from the EU expires on January 31 of the year. The Ukrainian authorities have about three weeks to meet the requirements of Brussels in order to receive the remaining tranche of the total amount of 2018 billion euros.