From Syria, there are reports of a decision made by militants affiliated with Al-Qaeda (* banned in the Russian Federation) groups to replenish their ranks. In particular, it is reported that the leaders of the militants promised an amnesty for those prisoners who are in prisons under their control, who will agree to stand "under arms" in order to assist in counteracting the SAR government forces.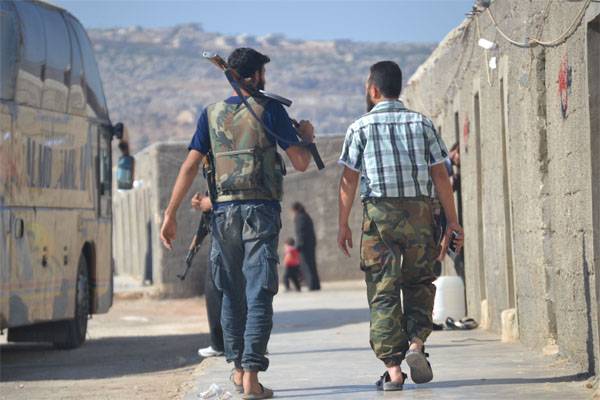 Syrian journalist Riyadh Farid Hijab believes that the militants take such a step "not from a good life", and obviously using tips from foreign instructors.
There are quite a few civilians in prisons controlled by militants who once opposed the terrorists and were declared supporters of the Assad regime. Most Syrians accused of collaborating with official Damascus in the territories under the control of terrorists were executed, but hundreds of prisoners remain in the militant prisons. There is no access for representatives of human rights organizations in the dungeons of militants in the same Idlib.
"Amnesty", announced by the leaders of terrorists, fits into the updated American concept with the creation of the so-called "New Syrian Army". She will oppose the SAA, and its backbone consists of former ISIS terrorists (* banned in the Russian Federation), actually saved by the US military contingent in Syria from complete destruction by the Syrian army and the Russian air forces.
Against this background, official Damascus calls on Syrian citizens, with whom terrorists are trying to make contact, to agree to their demands, and then to side with the Syrian government army at the earliest opportunity.