The Western community is discussing a scenario about removing the Crimean topic from the political agenda and recognizing Crimea as part of Russia, reports
RIA News
Statement by the Deputy Prime Minister of the Crimean Government - Permanent Representative of the Republic under the President of the Russian Federation Georgy Muradov.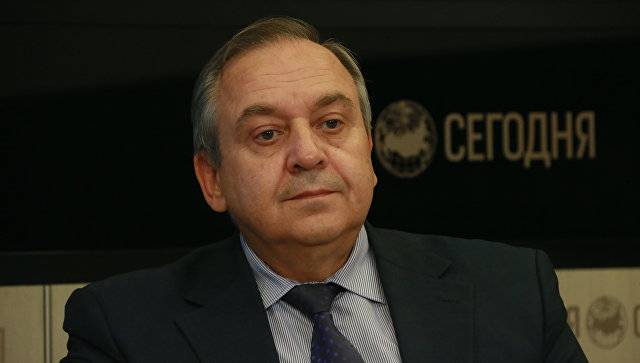 More moderate circles are already discussing a scenario about removing the Crimean topic from the political agenda and recognizing Crimea as Russian, if Kiev at some point accepts this. I think that we should work on this option,
Says Muradov in an interview with the agency.
According to him, the main thing is "not to waste time and not allow a complete" re-stamping "of public consciousness in Ukraine, to seek Ukrainians to understand that Crimea and Donbass indicate a path to restoration
historical
community between the two countries and unity, which opens up the prospect of joint development. "
At the same time, the Deputy Prime Minister stressed that no special "international recognition" is required for the Crimea, which is not an independent state.
Here we are talking about something else: are our rivals ready to take active actions against the sovereignty and territorial integrity of Russia, which included the Crimea? Obviously, this is the way no one puts the question, except perhaps for the Kiev nationalists. The Crimean theme, in my estimation, our opponents consider in a different plane,
he noted.
In particular, according to Muradov, judging by the documents and statements of Western politicians, "Russia is imposing a long play" according to the so-called Baltic scenario, supplemented by the economic (sanction) and military-political strangulation of the country. "
I believe that this is a scenario of consistent struggle against our country by non-military methods, according to the scenario of the collapse of the USSR,
He stressed.
The vice-premier also noted that Russia's nuclear shield and military might scare opponents of Russia, as well as "the awareness of the threat to the Russian people, its passionary character, will and determination to protect their future and the multinational civilization created over the centuries."
Therefore, the West increasingly understands that aggression against our state will lead it to global conflict and suicide,
added on.