The anti-Russian hysteria of the Moldovan parliamentary and government circles is gaining momentum. So, today in Chisinau, a law was approved prohibiting the broadcast
news
and information and analytical programs of Russian production. This law is called "counteraction to Russian propaganda." Thus, the Moldovan authorities called the truthful information about the state of affairs in the republic, in which the majority of the able-bodied population had to move abroad, "anti-Moldovan propaganda."
It is noteworthy that the President of Moldova did not sign this law. Instead, the speaker of the country's parliament, Andrian Candu, did it. This is the next step of the Moldovan parliament on the actual substitution of the activities of the nationally elected president of the country. The principle is approximately the following: if the Moldovan parliament is going to push through an unpopular law, then the president with the help of the constitutional court is temporarily removed from power, and the speaker of the deputy assembly fulfills his powers at this time.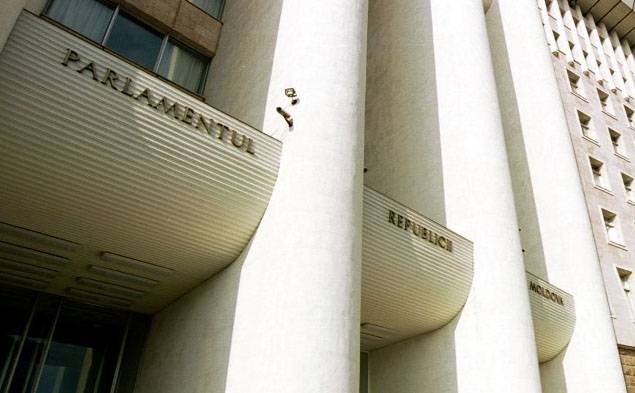 In addition, the deputies decided on the appointment by ministers of persons suspected of having committed crimes of corruption. This is Yuri Leanca, who is appointed deputy head of the government for European integration and Kirill Gaburici, who became minister of economy.
Igor's comment
Dodona on Facebook
:
The European Union regime realizes that it can retain power only by gross violation of the principles of democracy and the rule of law. It is unacceptable that these violations of the ruling majority are supported by the Constitutional Court.

The ministers appointed today do not possess the necessary legitimacy, they will take office, being under the presumption of guilt for the order of their appointment, as well as for their actions in the composition of the former corrupt governments.

In a different political and geopolitical context, it would be justified for the people to intervene by force to prevent the regime's abusive actions. However, at present, when only a few months are left before the parliamentary elections, we need to avoid emotions and the desire to punish the government at all costs. Any social destabilization or unrest can lead to victims, which puts the results of parliamentary elections under question mark, even if they are premature.

But any patience has a limit. The regime needs to abandon the fraudulent methods when it comes to a legal state, stop compromising the country's constitution and undermine the foundations of state institutions. Just as the socialist opposition, the institution of the president reserves the right to call for the mobilization of hundreds of thousands of citizens to end constitutional violations and lawlessness.

Keep in mind, gentlemen from the government and the parliamentary majority, that citizens see and understand everything. The more antisocial and antistate your current behavior, the more painful the retaliation will be. Pray to get this strike in parliamentary elections, not before.