Edition
Daily Beast
with reference to military sources reports that the command of the US armed forces was considering the possibility of withdrawing part of the American military contingent from the territory of the Baltic States. The question was originally raised by a representative of the National Security Council of the US Presidential Administration. The representative of the aforementioned council, as reported in the publication, thus proposes "to find a new vector in relations with Russian President Vladimir Putin."
The material is named and the name of the official. This is Kevin Harrington. It added that the initiative was announced by Harrington back in February 2017. The source of the publication claims that it was the aforementioned person who proposed to withdraw part of the American troops from the borders of Russia.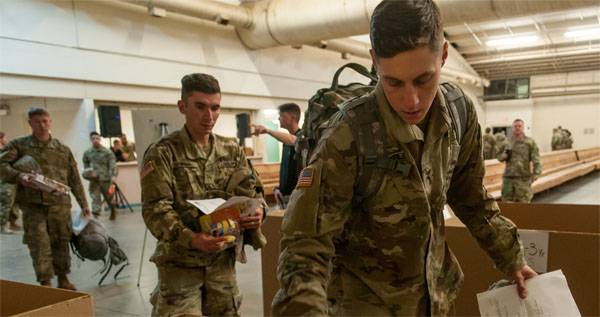 If we take into account that since the launch of the initiative by Mr. Harrington, almost a year has passed, and the US military presence in the Baltic States and Poland is only growing, we can say that the initiative, to put it mildly, has not advanced far. Moreover, the military presence in the Baltics is increasing not only in the United States, but also in other countries of the North Atlantic military bloc. The infrastructure of NATO at the borders of Russia is strengthening and expanding, which, by definition, cannot but cause concern to official Moscow. At the same time, any attempt by Russia to respond to NATO is declared an "act of aggression." Even the exercises on the territory of the Union State of Russia and Belarus were presented as "an attempt to seize the Baltic States."