The court of Poltava region adopted a final decision on the liquidation of the Kremenchug car assembly plant. From the solution:
Approve the report of the liquidator and the liquidation balance sheet of Kremenchug Automobile Assembly Plant LLC. Eliminate the Kremenchug Automobile Assembly Plant LLC.
We are talking about the company, which de jure appeared in 1995 year as a joint Russian-Ukrainian in the territory of the Poltava region. Initially, the company, in cooperation with the Russian GAZ, was engaged in large-node assembling of GAZelles. Then, at the Kremenchug Automobile Assembly Plant (not to be confused with the Kremenchug Automobile Plant), the assembly of other "GAZ" models, including GAZ-3110, began.
The company also assembled UAZ and VAZ vehicles.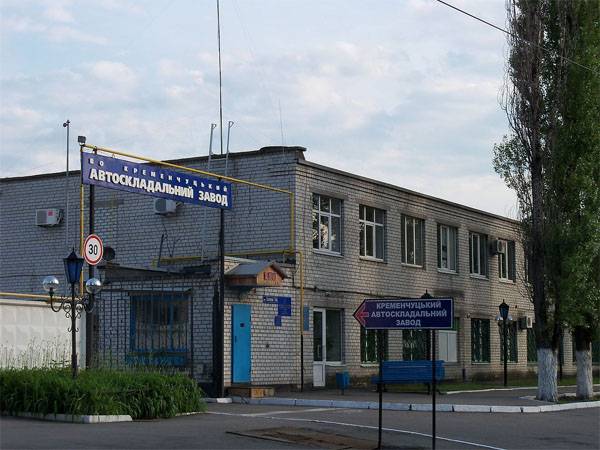 Further, the company began to receive Korean and Chinese investments, which allowed the assembly of such car brands as Ssang Yong, Geely, Great Wall. By 2013, the assembly capacity reached its maximum, which allowed to report on the assembly of more than 130 thousands of vehicles since the establishment of the LLC.
And already in 2014, hundreds of workers began to cut, and in the same year the plant stopped assembling cars.
The decision of the court of Poltava region to close the plant after more than three years after the assembly of the last car, in fact, turned out to be a formality.
Especially in the "Ukrainian" media about the closure of this enterprise, the Maidan euphoria of the series reigns: "finally, stop collecting Russian". The fact that it was just without the assembly of the Russian plant that began to wither, the Maidan heralds care little.