The Syrian army continues to experiment with installing a fast-firing 57-mm C-60 cannon on a different technique, writes
Messenger of Mordovia
.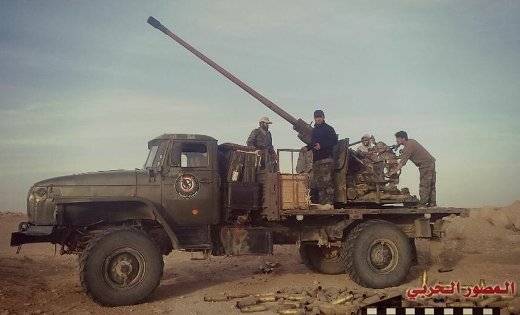 So, the other day, fighters from a unit subordinating to the command of the Syrian air force had a gantrack on the basis of the Ural-43206 vehicle.
Previously, such variants of wheeled self-propelled guns were not met. Miass off-road vehicles of this modification were mainly used for towing various artillery systems.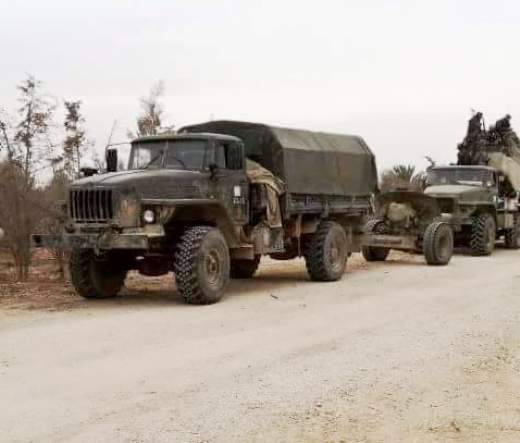 "But in order to become an ACS, it was enough just to remove the sides of the body. Of course, in Syria, such installations are used to destroy ground targets: armored vehicles, vehicles, including those filled with explosives, infantry groups, and engineering structures, "notes publication author Roman Katkov.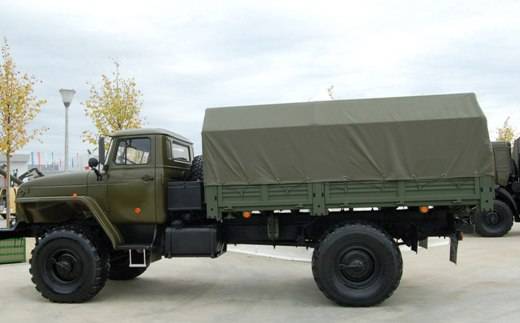 Since extremists are now actively using various drones, the installation can be used to destroy them, but only in conditions of good visibility, the author concludes.