The training center of the Central Military District (TsVO), stationed in the village of Elansky, Kamyshlovsky District, Sverdlovsk Region, received about 20 new BTR-82A armored troop-carriers, said on Tuesday Colonel Yaroslav Roshchupkin, assistant commander of the district.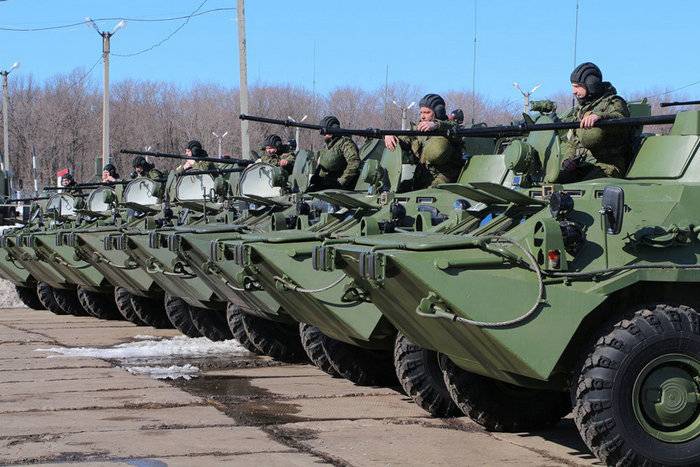 About 20 new armored personnel carriers BTR-82A entered service with the district training center in Elani. The armored vehicles will be used to train gunners-operators, as well as to retrain contract servicemen for new models of equipment, massively entering the Central Military District troops for state defense orders
- He said.
The BTR-82А is distinguished by the 30-mm gun and the combat module, equipped with an electric drive and a weapon stabilizer, which allows you to conduct aimed fire in motion. The firepower of this armored vehicle more than doubles the capabilities of its predecessors.