The news agency Ronkhan announces the start of the first in two years direct talks between representatives of South Korea and the DPRK. Negotiations are held at the ministerial level. One of the issues discussed is related to the possible participation of the North Korean team in the Olympic Games in Pyeongchang, which will start next month.
Negotiations began around 4: 00 (MSK) at Pangmunzhong at the so-called "House of Peace" in the territory of the demilitarized zone. It is noted that the negotiation process is conducted in closed session. The North Korean side in the "House of Peace" is represented by the Chairman of the Committee for the Peaceful Unification of the Motherland, Lee Sung Hwon, and the Republic of Korea is represented by the Minister of National Unification Affairs, Cho Cho Kyung.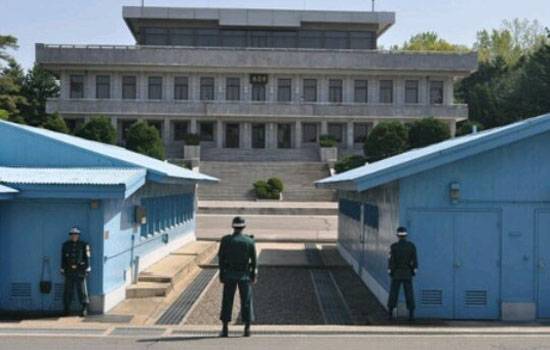 It was noted earlier that the meeting will also deal with the de-escalation of tensions on the Korean Peninsula.
The negotiations themselves became possible after Kim Jong-un addressed the nation, who declared the need to focus on further strengthening North Korean security and simultaneously improving relations with the South. According to Kim Jong-un, the time has come to think about the need to unite the country.
Experts note that in Panmujong, the parties are likely to be able to agree on the participation of the DPRK winter sports team in the 2018 Olympiad. The likelihood of other agreements remains extremely low.