The Ukrainian nationalist group C14 has blocked entry to the Kiev-Pechersk Lavra, reports 112 Ukraine, citing representatives of the group.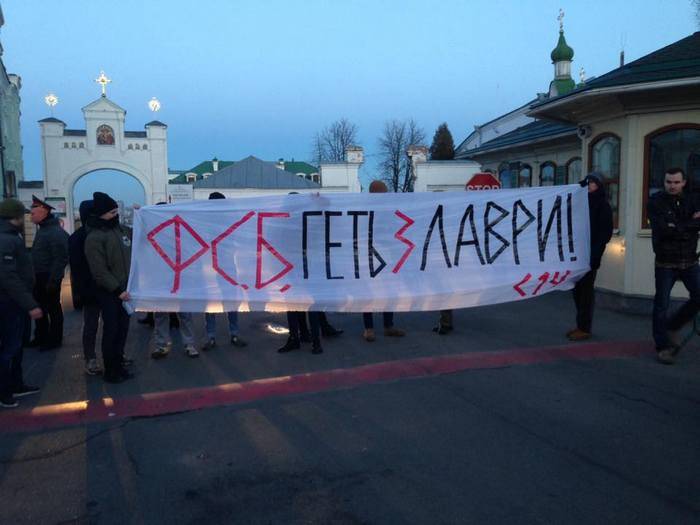 According to the statement of the radicals, "the headquarters of separatists and representatives of the FSB" is located in Lavra and the action is directed against them. For the talks with the nationalists, the vicar of the monastery, Metropolitan Vyshgorod and Chernobyl Pavel, came out. Gathered hold banners and flares in their hands.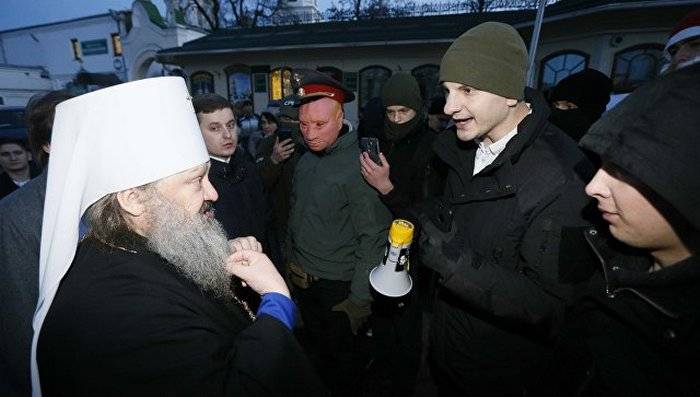 There are also law enforcement officers near the Lavra, among whom there are several representatives of a special regiment.
The InfoResist edition reports that the protest at the walls of the Lavra began after it allegedly refused to funeral the dead participants of the punitive operation in the Donbas, who were not baptized in the church of the Moscow Patriarchate.
Earlier on Christmas night in Kiev, members of another radical organization, the Black Committee, attacked the Russian Center for Science and Culture, which deals with issues of humanitarian cooperation. According to eyewitnesses, they poured red paint on the building and tried to break the glass on the facade.