Ukraine should recognize the period of stay in the USSR "occupation" and adopt laws that would fix the succession of the current state of the traditions of the Ukrainian People's Republic (UNR), reports
TASS
statement by the head of the Ukrainian Institute of National Memory, Vladimir Vyatrovich.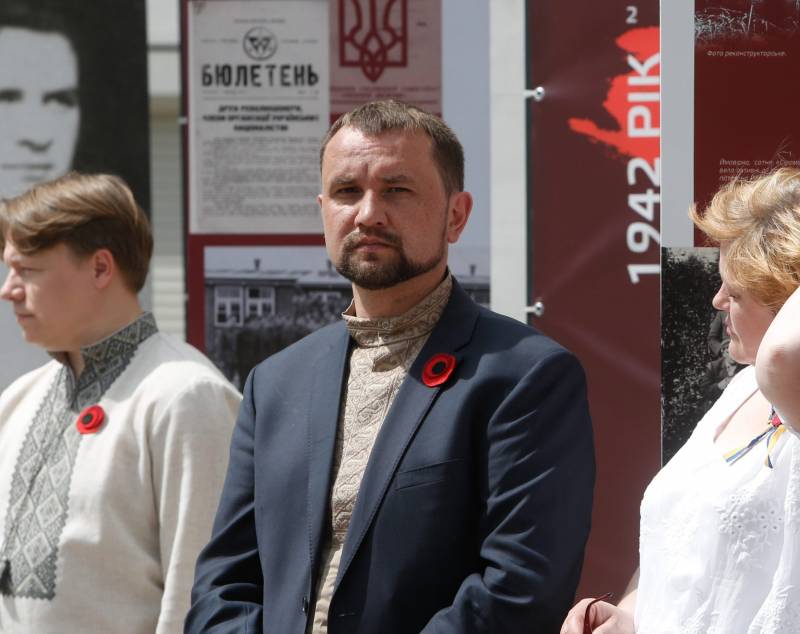 Next year we just have a number of important events related to the Ukrainian revolution. It will form the public's view of the relationship between the modern Ukrainian state and the Ukrainian People's Republic (UNR), it will determine exactly what the Soviet period was. In the end, more and more often in the political field are those theses that have been heard for a long time on
historical
soil. We are talking about the Soviet occupation, the establishment of the Bolshevik, then communist occupation regime,
Vyatrovich said on the Ukrainian "5 channel".
At the same time, he believes that Kiev should demonstrate "the political and legislative steps that would give the heredity of the Ukrainian statehood from 1917-1921 to the modern state." According to the historian, 2017 the year "marks the centenary of the beginning of Bolshevik aggression."
Recall that in May 2015, Ukraine already has a law on so-called decommunization. He suggests, in particular, the renaming of topographic objects, named in honor of Soviet statesmen.
According to the deputy director of the Center for Ukrainian Studies and Belarussian Studies at Moscow State University named after M. Lomonosov Bogdan Bezpalko, Vyatrovich's words fit into the framework of the nationalist mythology of Ukraine, because the current ideologists of the Ukrainian state do not want a continuity from the Ukrainian Soviet Socialist Republic (USSR).
I doubt that in this situation it will be possible in any way logically, in the sense of conscientiously and benignly tying the current Ukraine to the Ukrainian People's Republic. Moreover, the Ukrainian People's Republic itself was a very ephemeral entity, which serious historians do not see as the experience of Ukraine's statehood,
The expert noted.
In fact, all these ideas are myths that are simply designed to form an anti-Russian consciousness of a nationalistic character among the people of Ukraine and justify the very idea of ​​independence, which actually turns out to be extremely destructive to everything: the economy, science, culture, simple living standards and well-being of people who live in Ukraine
he explained.