Japanese Prime Minister Shinzo Abe praised Pyongyang's readiness for North Korean athletes to participate in the Winter Olympics in South Korean Pyeongchang, but reiterated the need for specific steps on the part of North Korea to establish meaningful dialogue between the parties, reports
RIA News
.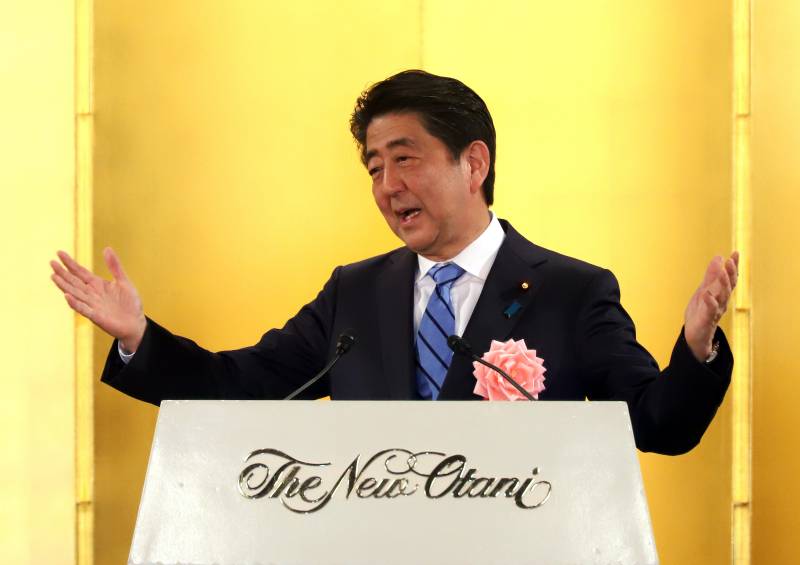 The DPRK has demonstrated cooperation in the issue of the Olympic Games in Pyeongchang. Olympiad is a celebration of peace. We appreciate such changes,
said Abe on NHK.
At the same time, he warned against the uselessness of "dialogue for the sake of dialogue."
It is imperative that the DPRK take concrete steps and completely destroy its nuclear and missile weapons, and that this can be verified. Only after that a meaningful dialogue is possible,
added the prime minister.
Recall that in the New Year's performance, Kim Jong-un allowed the participation of North Korean athletes at the Olympic Games in Pyeongchang. This caused the approval of South Korea. Both sides agreed to hold high-level talks on January 9 in order to discuss bilateral relations and the participation of North Korean athletes in the Olympics.
Negotiations are scheduled to be held at Punmunjom in the demilitarized zone. Seoul offered to send negotiators headed by the Minister for National Unification Cho Myung Gyun to the 5 meeting. In response, Pyongyang said that he would also send a delegation from 5 to the talks, which, as expected, would be headed by Lee Song Gwon - Chairman of the Committee for the Peaceful Unification of the Motherland.