The government does not want to sell the missile cruiser "Ukraine" to pay off debt to employees of the Nikolaev State Shipbuilding Plant, reports
RIA News
message from the chairman of the trade union committee of the enterprise Nikolay Golovchenko.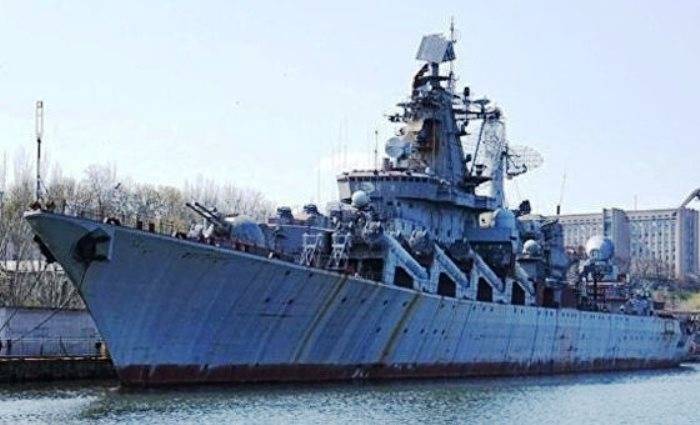 Unfortunately, we entered the new year with even greater debts. The debt to the laid-off workers is 65 million hryvnia (more than two million dollars). Since November 2014, the debt to those workers who stayed is more than 50 million hryvnia (over 1,7 million dollars). Some people owe 200 thousands of hryvnas (just over seven thousand dollars). These are pensioners, they are afraid that if they quit, they will be immediately forgotten,
told Golovchenko on the TV channel "Nikolaev".
According to him, "the money received from the transaction would be enough to pay off the debt to the employees."
Recall that last year Petro Poroshenko signed a decree on the demilitarization of the missile cruiser "Ukraine".
According to the vice-president of the Nikolaev regional administration Vyacheslav Bonya, they plan to remove armaments from the ship and "sell what remains".
There is a housing and turbines, they are in demand,
explained the official.
Construction of the cruiser began in 1984 year. With the collapse of the USSR in 1993, the ship was transferred to the Ukrainian side. In 1996, the project was frozen due to lack of funding.