The press service of the Western Military District reports that about 4-x thousand soldiers of the Armed Forces of the Russian Federation will celebrate Christmas in the churches of Moscow and the Moscow region. These are about three dozen different Orthodox churches, 12 of which are military.
Press office
ZVO:
The servicemen of a separate commandant's Preobrazhensky regiment will take part in a festive liturgy in the main temple of the Ground Forces - in the Moscow Temple of the Transfiguration of the Lord. The gunners of the Guard Salute Division of the ZVO will celebrate Christmas in the military Temple of John the Warrior, located on the territory of the unit. For the officers and soldiers of the Kantemirovsky tank, Taman motorized rifle troops and Sevastopol motorized rifle formations, the Christmas services will be held by four assistant commanders of units to work with religious servicemen in military churches or prayer rooms.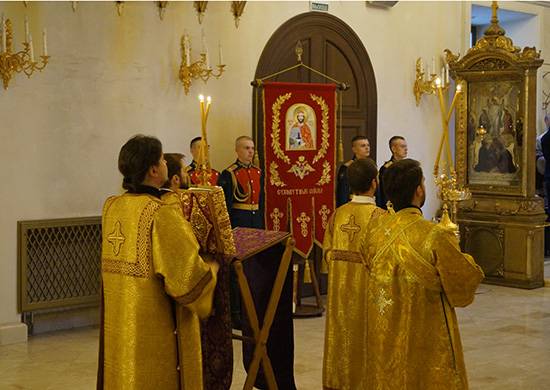 Thousands of servicemen will meet Orthodox Christmas in other regions of Russia. Thus, the soldiers of the radio-technical unit of the Armed Forces of the Russian Federation will take part in the Christmas prayer service in the Spaso-Preobrazhensky monastery of Valaam.
From the material:
All military personnel of a separate radar company of ZVO were drafted into the Armed Forces in 2017, and in the same year they were accepted as novices of the Valaam Monastery. Two of them are seminarians.
This is a unique unit, in which since 1995, it is the novices of the monastery who serve not only for military and other military training, but also church services.