The American destroyer Carney entered the waters of the Black Sea, becoming the first US Navy ship to be in the Black Sea in 2018 year. Turkish media report that the US military is positioning the destroyer's entry into the Black Sea as an "act of support for regional partners."
The home base of the destroyer Carney is the Spanish Roth. From this port, the US Navy missile ship left December 2. For several days, Carney was in the Italian port of Brindisi, where, reportedly, the crew celebrated the New Year.
This is already the fourth arrival of the destroyer Carney in the Black Sea area over the past few years.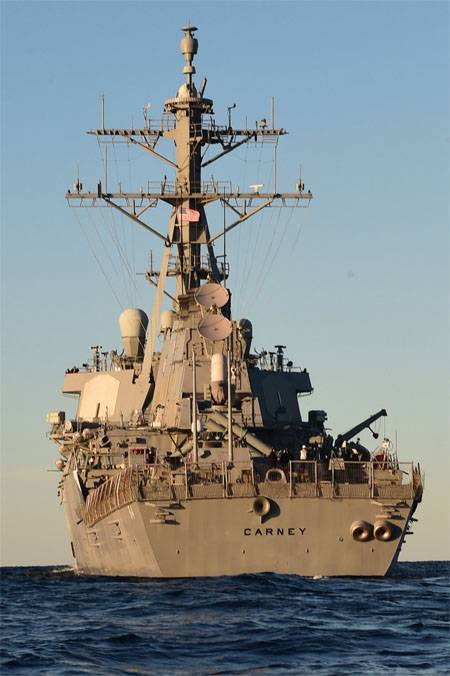 For reference: USS Carney was launched in July 1994 of the year. Its length is almost 154 m, the width is about 20 m. The maximum speed of the 32 node. The team consists of 337 people, up to 23 of whom are officers. Equipped with Aegis systems. Carries on board cruise missiles Tomahawk.
It is noted that USS Carney (DDG-64) will enter the port of Odessa, as well as the ports of Bulgaria, Romania and Georgia.