Ukrainian security forces may arrange a provocation in the south of Donbass, deputy head of the operational command of the self-proclaimed DNR, Edward Basurin, told reporters.
We can conclude about the preparation of the Ukrainian Armed Forces for the likely active provocative actions in the Mariupol direction
- he said. To this end, in the people's republic, in particular, analyzed the movement of columns of motor vehicles and armored vehicles.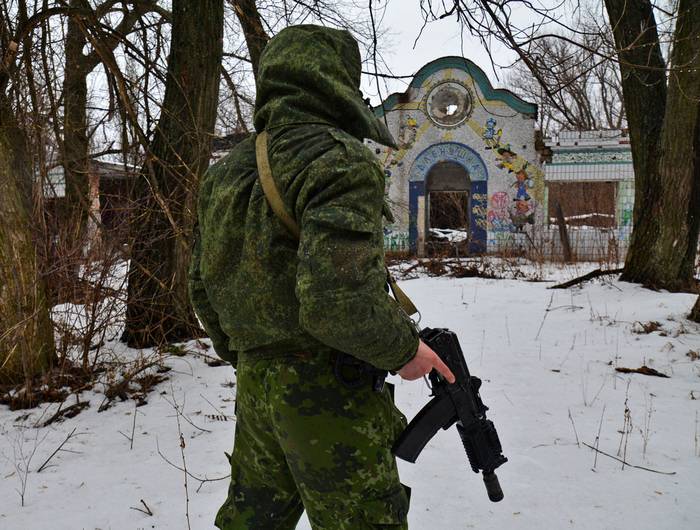 Also, the Ukrainian security forces have strengthened aerial exploration using unmanned aerial vehicles in the Mariupol area.
In the area of ​​Mariupol, in the area of ​​responsibility of 59, a separate motorized infantry brigade, the enemy strengthened aerial reconnaissance using UAVs and reconnaissance groups
- noted Basurin.
In addition, according to the republican intelligence, the Ukrainian command intends to strengthen a separate mechanized brigade deployed on the southern front of the 28 by 93 using a separate mechanized brigade.
The operational command asked the OSCE to pay attention to the accumulation of the shock means of the APU at the contact line.
Basurin assured that "with all the attempts of the Ukrainian side to destabilize the situation" and despite the active preparation of the security forces "for offensive actions", the residents of the DPR are under protection. According to him, the armed forces of the people's republic are well prepared.
We are ready to repel provocations at all sites
- added the deputy commander.
Earlier, the operational command of the DPR announced two violations of the New Year truce by the Armed Forces of Ukraine.