Moldovan President Igor Dodon rejects parliamentary law that prohibits broadcasting
news
and news and analytical programs from Russia.
The Moldovan leader also said that he had asked the Constitutional Court to review the provisions of this document.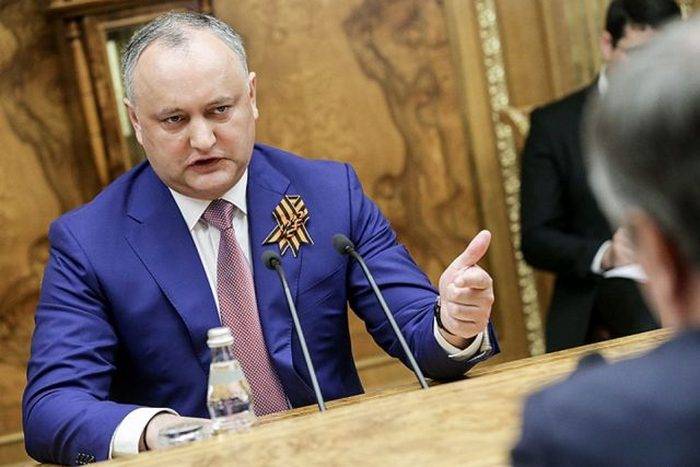 I reiterate my position on the so-called anti-propaganda law. In my opinion, it contradicts the principles of democracy and violates fundamental human rights guaranteed by the constitution and the European Convention on Human Rights, namely: the right to freedom of speech, freedom of the press, freedom of opinion, and so on.
- wrote Dodon on Facebook.
He added that this document introduces censorship, which is unacceptable in a state of law.
In late December, the Moldovan Parliament re-adopted the law on combating "foreign propaganda", which had previously been rejected by the president.
The document prohibits the broadcast of television and radio programs with information and analytical, military or political content, which produced in countries that have not ratified the European Convention on Transfrontier Television (Russia has not ratified it). At the same time, the retransmission of entertainment programs or other programs is permitted.
In Moldova, the president opposes the parliamentary majority and the government, insisting on a rapprochement with Russia. He blocks the initiatives of the pro-European authorities, while his proposals do not find support among the deputies, reports
RIA News