Two soldiers died on December 31 as a result of mortar shelling by militants of Hmeymim airbase in Syria. This was reported on Thursday at the Ministry of Defense of Russia.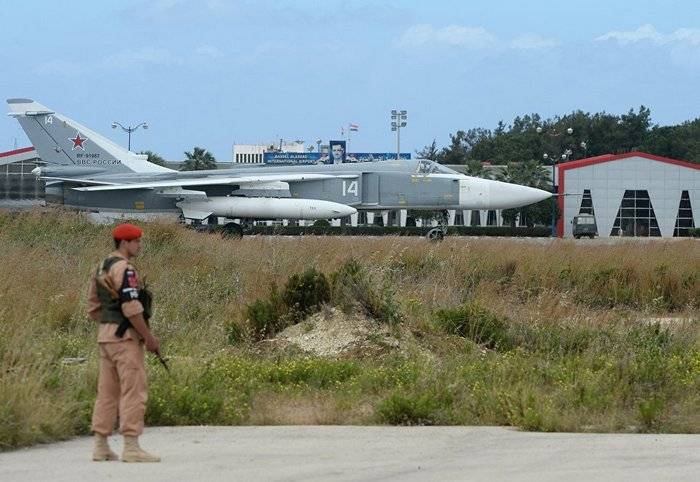 31 December 2017 of the year with the onset of the dark time of the day Hmeymim airfield was subjected to a sudden mortar shelling of a mobile commando group of militants. As a result of the shelling, two servicemen were killed.
- said in a statement.
At the same time, the defense ministry noted that the information about the destruction of seven planes by militants at December's 31 airbase in Symeim in Syria does not correspond to reality.
The message of Kommersant about the alleged "actual destruction" of seven Russian military aircraft at the Khmeimim airbase is a fake. The Russian air group in Syria is combat-ready and continues to perform all the tasks for its intended purpose in full.
- Said in the Ministry of Defense.
Also, the Defense Ministry said that "the Syrian security agencies are taking measures to search for and destroy the militants involved in the attack, as well as to strengthen the security regime of the territory adjacent to the airbase."