The Russian Mi-24 helicopter crashed on December 31 due to a technical malfunction while performing a flight to Hama airfield in Syria. This was reported today by the Ministry of Defense of Russia.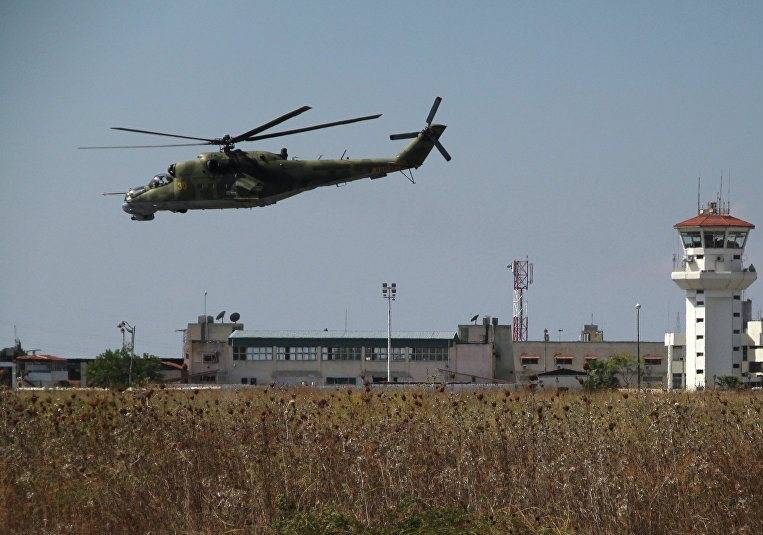 When making a hard landing in 15 km from the destination aerodrome, both pilots died,
leads the message
TASS
.
According to the ministry, "the helicopter flight engineer was injured and was promptly evacuated by the search and rescue team at Hmeymim airfield, where he was provided with the necessary medical assistance."
The cause of the tragedy was named technical failure of the machine.
There was no fire impact on the Mi-24,
added to the press service.
It was previously known at least about three incidents with Russian military helicopters in Syria.
1 August 2016, in the province of Idlib, as a result of shelling from the ground, the military transport helicopter Mi-8 returning to Hamim air base. In April, the Russian helicopter Mi-2016H "Night Hunter" crashed near the city of Homs in 28. In November, the X-NUMX of the year in Syria in the course of a rescue operation to search for the pilots of the Turkish Air Force shot down the Su-2015 was shot down from the ground by a Mi-24 helicopter.