Leaks of classified information from US ministries in the media occur through the fault of the people of 44 President Barack Obama, who kept their posts under the current administration, reports
TASS
Donald Trump's statement.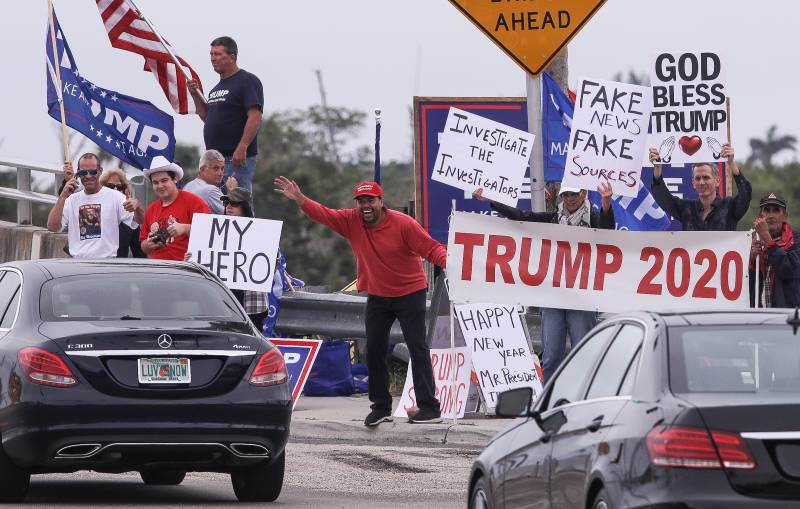 President Donald Trump supporters greet his motorcade, Fla., On December 30 of the year 2017.
He (Obama) personally treated me well, but his people are far from being so pleasant. They are extremely hostile. Leaks (confidential government information) are an example of this, sometimes this example gets even brighter,
Trump said in an interview with Fox News.
Although he himself (Obama) is a very pleasant person, there are some unpleasant things happening behind the curtain. It's a pity,
stressed the president of the United States.
As previously reported, the Committee on National Security and Government Affairs of the Senate of the United States, led by Ron Johnson (Republican), prepared a report according to which 20 leaked important information leaks from the central office of Trump 25 January to 126 May (125 days).
We are talking about secret information, "the disclosure of which is fraught with consequences for the national security of the country," according to the standards established by the decree of the former President Barack Obama from 2009 of the year. These leaks "potentially represent federal law violations punishable by imprisonment," the report noted.