The Japanese government is studying the prospects for a full-scale war on the Korean Peninsula, reports
RIA News
message agency "Kyodo".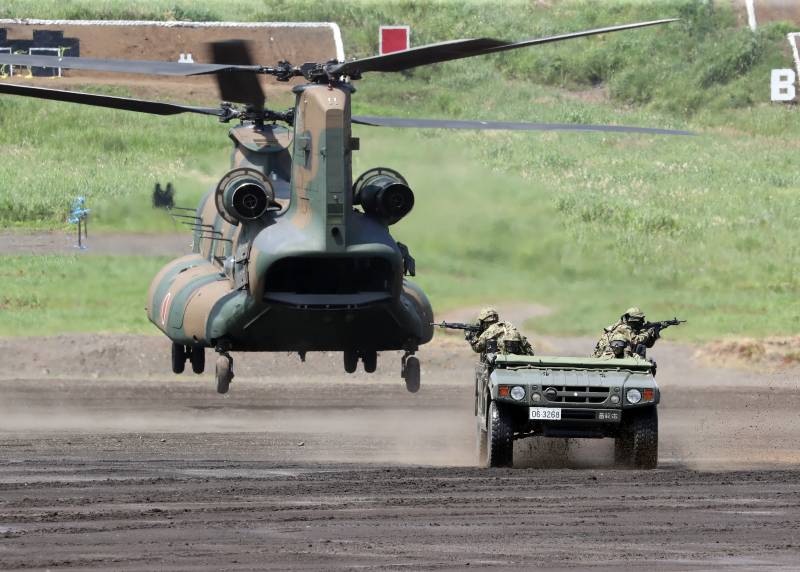 This issue is "being considered in the framework of the National Security Council with the participation of the country's Prime Minister Shinzo Abe," the report said.
Including the Japanese leadership discusses the actions that will be taken by the Self-Defense Forces in an exacerbation of the situation on the Korean Peninsula. In this case, emphasizes the publication, Japan has the right to "use the mechanism of collective security and get military support from the United States."
According to the information, four possible scenarios for the outbreak of hostilities on the Korean Peninsula are currently being considered: "a clash between the DPRK and South Korean forces, a preemptive US strike on North Korea, an invasion of South Korean forces in the DPRK, and Pyongyang's missile attack on Japan."
Recall the situation on the Korean Peninsula has recently sharply escalated. Over the past year, North Korea conducted several rocket launches, and also conducted a nuclear test in early September. The actions of Pyongyang have caused serious criticism from the international community, which is seeking to put pressure on Pyongyang through international sanctions. In the DPRK itself, UN sanctions adopted in the last month of 2017 of the year have been called "an act of war." Washington, in turn, reacting to provocations of the North Korean side, does not exclude the possibility of a military solution to the issue.