The head of the Russian government, Dmitry Medvedev, extended the deadline for the abolition of the Federal Migration Service (FMS) and the Federal Service for Drug Control (FDCS) until July 1, 2018, reports
RIA News
.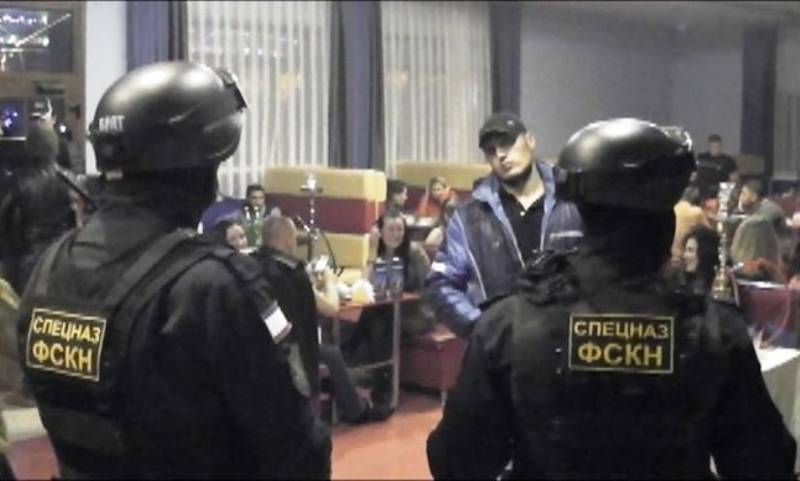 It was originally intended to complete the elimination of departments before July 1 2017. Then this period was extended to October 1. However, it was not possible to meet the deadlines. In November, the Deputy Chairman of the Accounts Chamber of the Russian Federation, Vera Chistova, said that measures to liquidate the FMS were not completed in seven more territorial bodies, and on liquidation of the Federal Drug Control Service - in nine. Most of the claims, she said, are connected with the re-registration of real estate.
Recall that the Drug Control and Migration Service were eliminated as independent federal services by an RF presidential decree in April 2016.
By order of the Cabinet, the 10 of large institutions of the disbanded drug control service, including institutes, medical institutions and sanatoriums, were transferred to the Ministry of Internal Affairs balance sheet. Among the transferred objects are the research center in Moscow, the Siberian Law Institute in Krasnoyarsk, the North-West Institute in the Leningrad Region and the Far Eastern Institute in Khabarovsk.
Another 19 of various organizations transferred to the Ministry of Internal Affairs from the abolished FMS, including temporary accommodation centers for foreigners in several regions of the Russian Federation, detention centers for foreigners to be expelled from the country, as well as training centers and the Federal State Unitary Enterprise Passport and Visa Service.
It is reported that on the basis of the liquidated units in the structure of the Ministry of Internal Affairs of the Russian Federation two main boards were created: the General Directorate for Migration (GUVM Ministry of Internal Affairs) and the General Directorate for Drug Control (GUNK Ministry of Internal Affairs).