Russia will take into account in its military planning the deployment of land-based missile defense systems (PRO) in Japan, said Russian Deputy Foreign Minister Sergei Ryabkov.
He noted that Moscow paid attention to the statement by the Japanese Foreign Ministry, which claims that the anti-missile system deployed in this country will be controlled from Tokyo and does not pose a threat to Russia and other neighboring countries.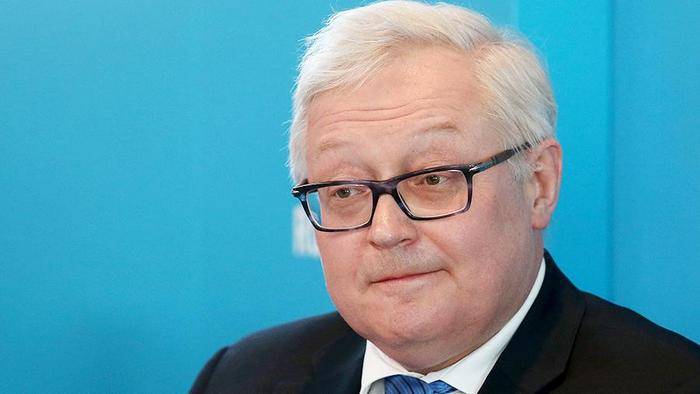 Everyone, however, is well aware that Japan has long been drawn into the creation of the Asian segment of the global US missile defense system. Back in 2006, the US-Japan intergovernmental agreement on cooperation in the field of missile defense was signed. In accordance with it, joint development of the newest generation of interceptors is under way. That is, the complexes technically and functionally deployed on Japanese territory are identical to the American ones.
- the words Ryabkov are quoted in the message on the website of the Russian Foreign Ministry.
The fact that similar complexes may now appear on the eastern borders of Russia also creates a new situation for us, which we, of course, cannot but take into account in our military planning. We once again urge our Japanese colleagues to weigh whether it is in their interest to become complicit in the violation of the INF Treaty (Medium and Shorter Missile Treaty)
- noted the Deputy Minister of Foreign Affairs of the Russian Federation.
According to Ryabkov, the antimissiles that will be used in complexes in Japan are identical to those capable of launching both interceptor missiles and attack cruise missiles of medium and smaller radius of action.
The US places them at its military bases in Romania and Poland, that is, near our western border, contrary to the INF Treaty of 1987, prohibiting the appearance of such installations on land
- noted the deputy minister.
The Japanese government 19 December decided to deploy in the north and southwest of the main island of the country Honshu tentatively in 2023 two American missile defense systems Aegis Ashore, which, according to Tokyo, should protect the country from ballistic and possibly cruise missiles. These plants will be purchased in the USA and will cost approximately 100 billion yen (about $ 889 million) each.