Informational edition
SITE
monitoring the sites of extremist and terrorist groups, reports that representatives of ISIS (* banned in Russia) took responsibility for the explosion in the St. Petersburg supermarket. Recall that we are talking about the explosion of a homemade bomb, which was left in one of the cells of the store's storage chamber. As a result of the explosion there are no dead, 18 people were injured. Currently 8 affected are in hospitals of St. Petersburg.
ISIS militants * declared themselves the organizers and perpetrators of the attack. The terrorists claim that the explosion was carried out by representatives of the so-called "ISIS security service *", called Amniyat *.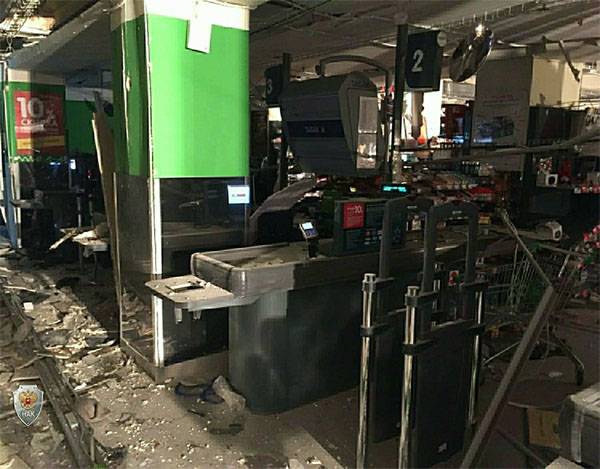 Initially, the word "terrorist attack" was not used in law enforcement agencies - until all the circumstances of the incident were clarified. Considered and the version of "criminal fights." Then the term "terrorist attack" was applied personally by Russian President Vladimir Putin to the event in the northern capital, demanding that security officers find criminals and, in the event of resistance that could cause a threat to life, eliminate them. The President noted that it is difficult to imagine the wave of terror that Russia would face if the main effective forces of ISIL * were not defeated in Syria.
Earlier in the press, information was published that the surveillance cameras of the Perekrestok supermarket recorded shortly before the explosion a moment when a man left a backpack in a cell of the storage chamber and hastily left the outlet.