The press service of the Israeli Defense Forces reports on the successful implementation of the Iron Dome missile defense system. We are talking about repelling a rocket attack carried out from Palestinian territories.
In a material published by the press service of the ministry, it is stated that the missile defense system "Iron Dome" was activated to intercept missiles in the areas of Sha'ar-a-Negev and Sdot Negev - in the desert with the same name (Negev). The Tsev hell sirens warned about the attack, and the Israeli missile defense system intercepted two missiles that had flown out of the Gaza Strip.
At the same time, it was added that not all the rockets launched by Hamas could be intercepted. One of the missiles reached targets and exploded at Kfar Aza, causing significant damage to local buildings. Thus, it is hardly possible to call a fully successful application of the "Iron Dome".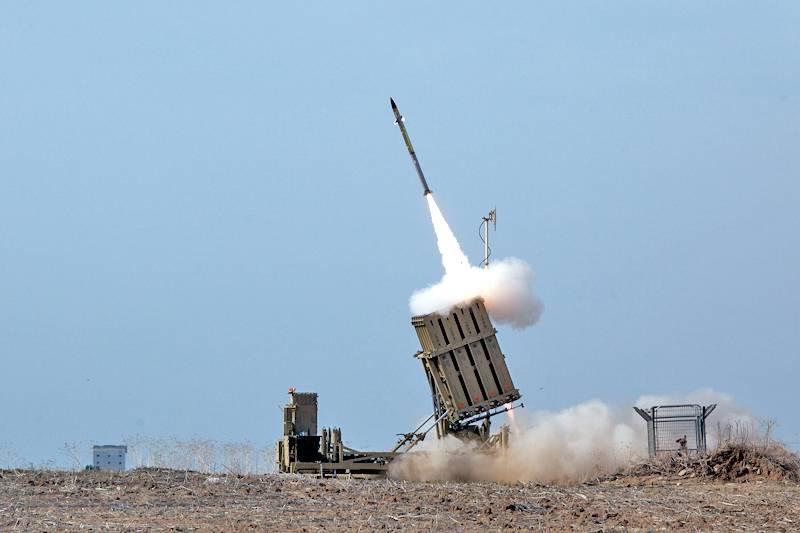 According to the latest data, no one was injured as a result of rocket fire. This is reported by the Israeli media.
The rocket attack on the territory of Israel interrupted a ceremony dedicated to Oron Shaul, an IDF soldier who was abducted by Hamas in 2014. The ceremony was attended by Israeli ministers, including the Minister of Communications, Ayub Karu. It is believed that the serviceman Shaul was killed in captivity.