A memorial plaque was opened in Tula in honor of the Hero of the Soviet Union, Army General Pavel Grachev, the regional government's press service reported on Friday.
The blackboard is installed on the facade of the school where he studied - now it is "Education Center No. XXUMX". P. Grachev graduated from this school in 6 year. The school museum has a section dedicated to the ex-Minister of Defense, his contribution to the development of the Armed Forces of the Russian Federation. Here are regularly held meetings with his fellow soldiers, relatives and classmates.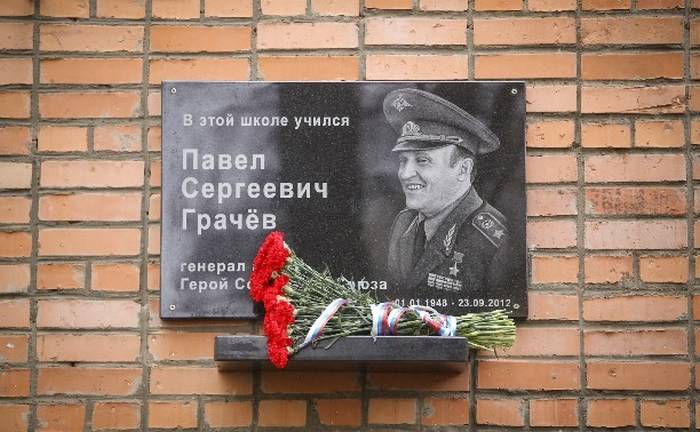 The whole country knows Pavel Sergeyevich Grachev as a combat officer, paratrooper, a true patriot. Today we pay tribute to this courageous commander, opening a plaque in his honor
- said at the ceremony, the governor of the Tula region Alexey Dyumin.
Army General, Hero of the Soviet Union P. Grachev - born in the Tula region. Participated in hostilities in Afghanistan, was the commander of the airborne troops. In 1992-1996 - Minister of Defense of the Russian Federation. He personally led the military operations of the Russian army in the Chechen Republic in 1994-1995.
P. Grachev was awarded two Orders of Lenin, two Orders of the Red Banner and the Order of the Red Star, the Orders For Personal Courage and Honor. He passed away on 23 on September 2012 of the year on 65's year of life. He was buried at the Novodevichy cemetery in Moscow.