The Colombian Air Force is exploring the possibility of buying used Eurofighter Typhoon fighter jets from Spain, reports
bmpd
with reference to the portal Inquisit.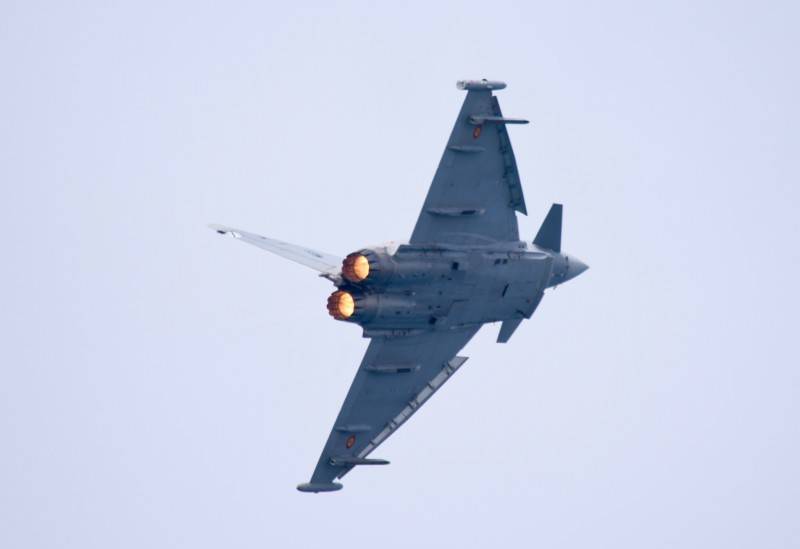 Fighter Eurofighter Typhoon Series Tranche 2 Spanish Air Force.
"If the deal goes through, then Colombia will be the first country in Latin America to have such planes in service. It will also mean a qualitative leap for the Colombian Air Force - now the modernized IAI Kfir Israeli fighter jets are used as the main fighter, "the material says.
We are talking about the Eurofighter Typhoon fighter jets of the Tranche 2 series, equipped with the Meteor advanced air-to-air missile. It is reported that "at the moment Colombia is planning to acquire the number of aircraft necessary to equip one fighter squadron."
Other options for upgrading the Air Force are also being considered, including through the pre-owned Mirage 2000 and Rafale from the French company Dassault, American Lockheed Martin F-16 and Boeing F / A-18, Swedish Saab JAS-39 Gripen and even Russian Su-30. .
"Although a possible deal with the Spaniards is just one of many possible options, this particular option is quite real against the background of unusually good relations between Madrid and Bogota," the author concludes.