The Russian government must figure out why the steps to modernize the Russian economy do not give the expected results, and begin, finally, to make effective decisions, reports
RIA News
Statement by the Chairman of the Federation Council Valentina Matvienko.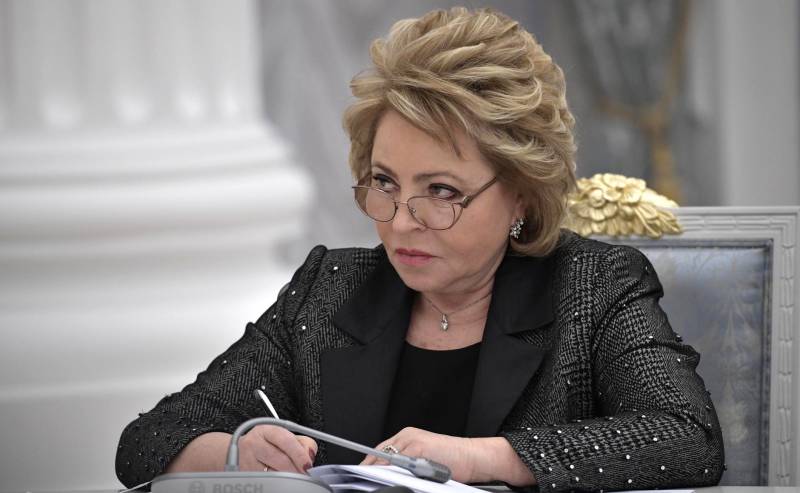 According to Matvienko, the improvement of the welfare of Russians can be achieved through the modernization of the economy, its renewal, "which will lead to an increase in the number of jobs, improve the business climate and create favorable conditions for entrepreneurship."
The Russian government must thoroughly understand why all the steps in this direction, taken so far, do not give the expected results. And to come, finally, to decisions that will move this business off the ground,
she said.
The speaker assured that the state sees that a considerable part of citizens live financially hard.
Aware of the urgency of this problem, the government included it in the practical agenda of its activities as a "cross-cutting", priority,
she emphasized.
In addition, a number of regulatory legal acts are currently being prepared aimed at strengthening the security of socially vulnerable groups of the population and supporting families.
The budget for 2018 year meets the requirements related to the status of Russia as a social state. So, pensions, a monetary allowance of military men will be indexed. The implementation of the May presidential decrees will continue. Increasing the minimum wage to 85% of the subsistence minimum will give impetus to higher wages in various sectors of the public sector,
said Matvienko.