Natalya Mikolskaya, the trade representative of Ukraine, in an interview with the European edition of the European Truth, reported an increase in trade turnover between Ukraine and Russia. At the same time, Mikolskaya said that Russia formally is not that trade partner for Ukraine, in which Kiev would be extremely interested in close trade and economic relations, and immediately added that this is not particularly important for business.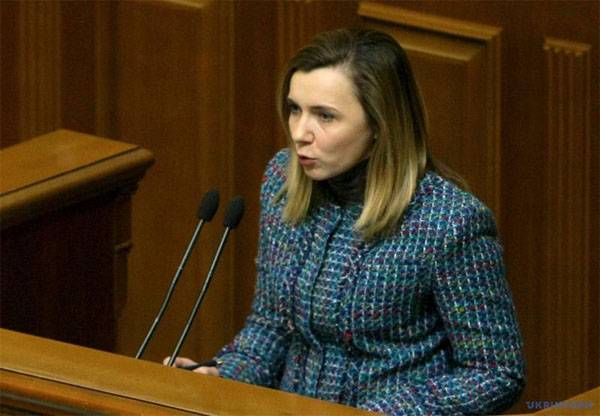 From the statement of Natalia Mikolskaya:
The increase in our trade with the Russian Federation says two things. The fact that both in the market of the Russian Federation there are goods that Ukraine needs, and in the market of Ukraine there are goods that Russia needs. And the business will always buy what is more profitable to him at the moment, and what he can buy at a low price with the best conditions for the supply of such goods.
Further, Ms. Mikolskaya is trying to blame Russia for the fact that Ukraine is losing at least 1 billion dollars in exports per year from various types of restrictions on trade. At the same time, the trade representative of Ukraine in a strange way forgets that it is the Ukrainian authorities who on any occasion declare the refusal of full-fledged trade and economic relations with the Russian Federation to be a boon to the Ukrainian economy. It also "forgets" that Ukraine was the first to impose economic sanctions on Russia.
If Ukraine loses at least 1 billion in exports a year, then it turns out that Ukraine does not benefit from euro-association and visa-free travel. How so?..