The commander of the naval forces of Ukraine, Vice Admiral Igor Voronchenko, acted as a witness in the case of the so-called "treason of Viktor Yanukovych." Voronchenko commented on the Crimean events of February-March 2014, saying that Ukraine could "liberate Crimea from Russian troops in just one day, just by shooting from
tanks
building of the Supreme Council of Crimea. " This is reported by the port
"Vesti. Ukraine"
.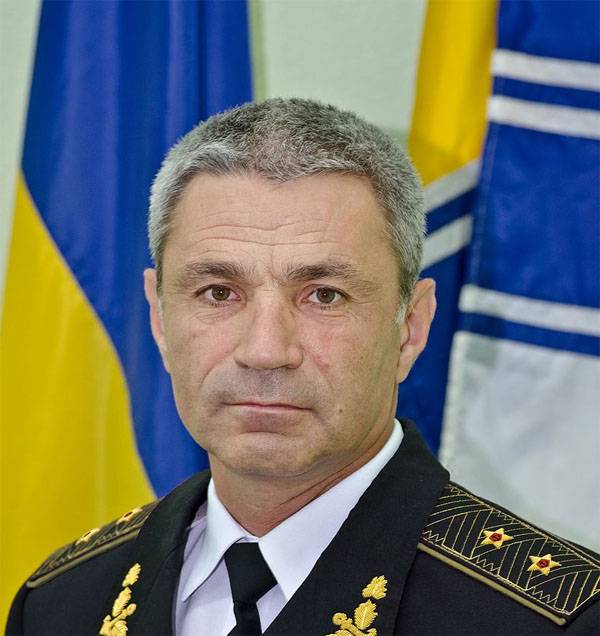 According to the current commander (with 2016) of the Ukrainian Navy, in 2014, he personally presented the command "plan for the liberation of the peninsula from the Russian troops." The plan was to use two tanks in the center of Simferopol in order to "fire the building of the Crimean parliament, as in 1993 year (regarding the building of the Supreme Council of the Russian Federation) was made by Russian President Yeltsin.
Voronchenko said that he also planned to use the fighters of the Ukrainian special forces "Alpha" in the special operation.
Meanwhile, the portal
Depo.ua
publishes a statement by ex-deputy of the Supreme Council of Crimea (in Ukraine), Andrei Senchenko, who reports that the command of the Navy gave orders to shoot at Russian soldiers in 2014 year.
From the statement Senchenko:
Turchinov and Nalyvaichenko agreed on the exchange of Roman Filatov (allegedly captured by a Russian spy) to our hostages. We agreed on the procedure, as it will be: I have to give it to 19 March 2014, to the embassy of the Russian Federation. After that Shoigu was supposed to give a message in the media that they give Haiduk, the commander of the naval forces of Ukraine. Why did I select it? When I discussed this issue, the Russian Defense Ministry claimed that Haiduk gave the command to shoot when they captured Ukrainian military units. And they rested against Haiduk; they were ready to give 17 to others. And given that they really needed Roman Filatov, they agreed.