The oceanographic research vessel of the Russian Navy "Admiral Vladimirsky" at the first stage of the hike on the plan of the 2 International Expedition to the Indian Ocean, carried out under the auspices of the Intergovernmental Oceanographic Commission of UNESCO, produced 1290 linear kilometers of depth gauge during the course of the designated course from Kronstadt to the Straits, informs the Department of Information and Mass Communications of the Ministry of Defense of the Russian Federation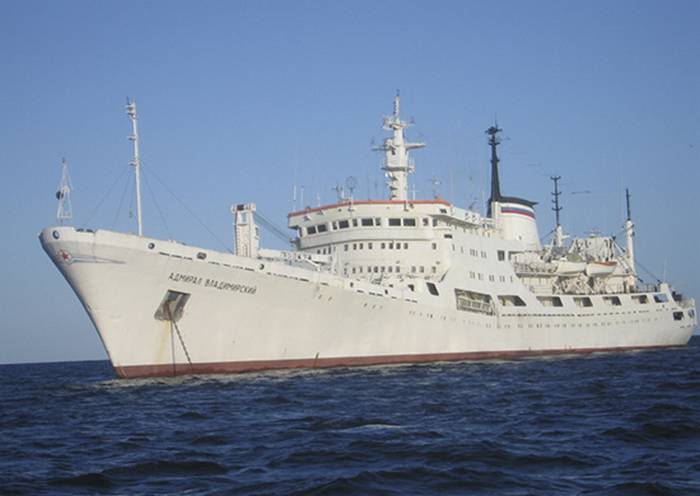 In addition, military hydrographs made 14 surveys with the help of hydrological stations to correct marine navigation charts and carried out 1300 km of gravimetric surveys of the bottom relief along the route of the vessel from the Baltic Sea to the Mediterranean.
Currently, the OIS "Admiral Vladimirsky" follows the approved route in the Mediterranean Sea. The material part, navigation systems and hydrographic equipment of the vessel operate in the normal mode, the military department noted
The crew of the Admiral Vladimirsky and expedition members on board were given the task of completing a set of hydrometeorological observations during the 6 months of the expedition, carrying out a large amount of research to correct the nautical navigation charts along the route in the Baltic, North, Mediterranean and Red Seas, as well as in the Indian Ocean and in the northeast Atlantic. The main task of the expedition to which the ship "Admiral Vladimirsky" went - integrated oceanographic research in the Indian Ocean.