German Chancellor Angela Merkel and French President Emmanuel Macron called upon Kiev and the leadership of the self-proclaimed republics to exchange the remaining prisoners and ensure full access to the International Committee of the Red Cross (ICRC), reports
RIA News
.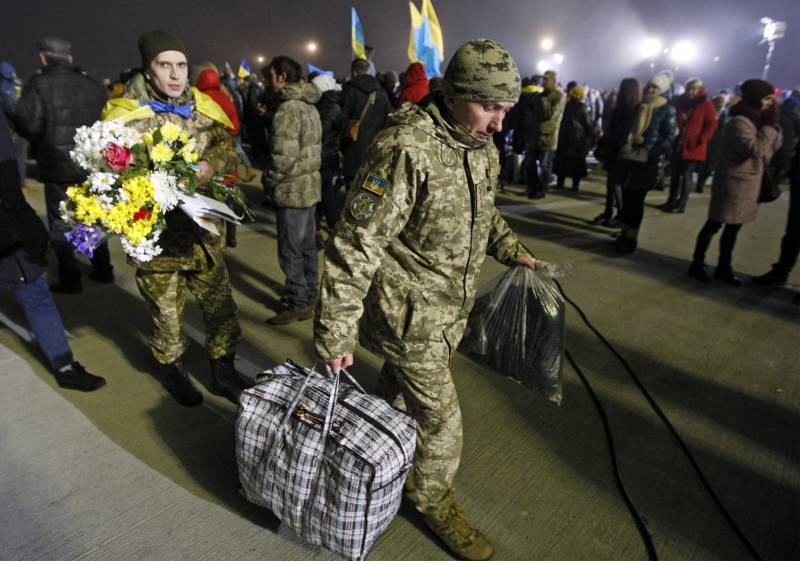 Chancellor Merkel and President Macron call on the parties to the conflict to make possible the exchange of those still in captivity, to ensure full access to the ICRC and to support the ICRC in the search for missing persons,
said in a statement the press service of the German government.
Recall on Wednesday in the Donbass was the most extensive exchange of prisoners since the beginning of the conflict. The procedure was overseen by representatives of the OSCE mission and the International Committee of the Red Cross. Earlier it was reported that Kiev intends to transfer 306 people in exchange for 74, which are in the Donetsk and Lugansk republics.
"The renewed commitment of the tripartite contact group to a sustainable and comprehensive truce and today's exchange of prisoners should serve to restore confidence between the parties to the conflict, including in terms of the full implementation of the Minsk agreements," the German Cabinet of Ministers's press service added.