19 March 2018 of the year. The Central Election Commission announces the election results, which applauds all progressive humanity. All those who have recently managed to buy a yellow duck are filled with joy. Screaming European Court of Human Rights. Deputies of the European Parliament began to dance. Noisy party in the Council of Europe. Representatives of Human Rights Watch and other human rights organizations, including, of course, the Moscow Helsinki Group, are beating in ecstasy from an incredibly turbulent sense of satisfaction. After all, the winner of the election is declared, so what if convicted, Alexei Navalny. Oh yeah! It is finished! ..
And, considering that the time is before the New Year's Eve, why not dream up ... And let the 0,8% rating ... To whom did this in the countries of progressive democracy get in the way? ..
So, Alexey Navalny is the president of Russia. Imagine? They fantasized ... Well, now let's move on to the points of the "President" program, which he voiced a few days before he was fired by Ella Pamfilova, who presides at the Central Election Commission. After all, you need to know at least approximately that all of us are prepared for the future "leader of the nation" and "an implacable fighter against corruption." And then without the source can not do. Video from Alexei Anatolyevich (just a huge request - do not rush when watching, because the first frames of the video already say a lot):
I did not have time to begin the candidate's video, as we see in front of us a map of Russia, which Aleksey Navalny calls a very rich country.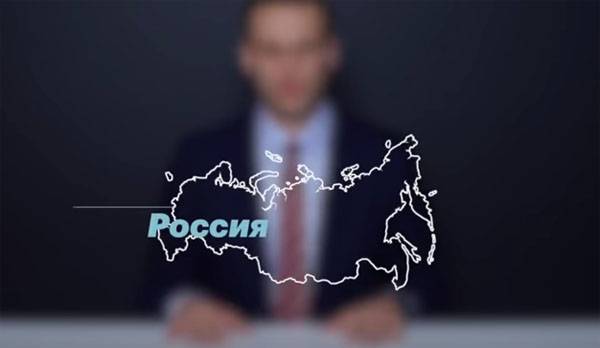 Yes, Russia is indeed a very rich country. But after all, what a strange thing - Mr. Navalny typed the word "Russia" somehow "left-handed." And here it is absolutely not by chance. Alexey Anatolyevich, calling the country rich, closes the letter "P" with the wealth that Russia recently returned to itself - the Crimea. Even the place where the Crimea is geographically located is not visible on the map. This is explained very simply: Mr. Navalny consciously "covered" him, so as not to directly illustrate his position on the Crimean status. And if he "covered up", it means that, at least, Crimeans from the "president" Alexey Navalny cannot expect anything positive for themselves. And other uncomfortable questions for yourself, Alexey Anatolyevich, what is going to cover up as president? - fig leaf? ..
Movie continues ...
Alexey Navalny:
Our goal is to give man, our children, the best education in the world.
And here is the very "fig leaf" from Alexey Anatolyevich. About the fact that he and a certain team will give Russian children the best education in the world, says a man bringing schoolchildren and students to rallies in his support at the exact time when they should be in class and get this education ... That's because what a quandary: and when will "our children" get an education, if Mr. Navalny expects them in squares with inflatable ducks and new iPhones donated by his parents? and so suddenly his board would not like it? ..
Bulk:
I will increase spending on health and education twice. I will set the minimum wage at 25 thousand rubles. I will cut taxes on a small business. I will lower the mortgage rate from 11% to 2%. These expenses require money. And where will I take them? The first is the fight against corruption ...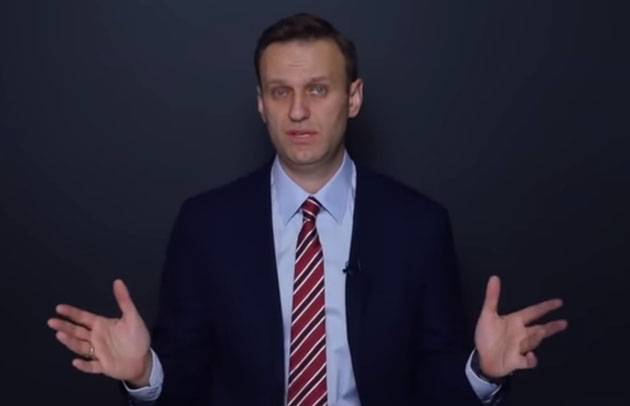 You, of course, excuse me. But the statement that the "candidate" is going to take money for education, health care and other industries from corrupt officials - is this generally for whom? For all those who bought the yellow duckling and believes that thereby contributed to the fight against corruption? ..
A president comes all of himself, Navalny, into a Kremlin office and issues an order: "Take away 5 trillion rubles from corrupt officials and send them to medicine and education immediately." Flick fingers, and the system has earned: corrupt officials on their knees crawled over to Alexey Anatolyevich so that he would not deprive them of five trillions and did not order them to be executed at all.
Chickens to laugh. Although, perhaps, there is an underestimation of Alexei Anatolyevich ... and, perhaps, he knows much more about cunning corruption schemes, and therefore methods of dealing with them, because he is one of the few convicts who managed to fly abroad after the verdict. ..
Bulk:
We reduce security costs. We leave only the necessary. We do not reduce the expenses for the army, but we change the structure so that the fixed assets go to salaries, which will allow us to create a contract army where professionals get very good money.
This is generally wonderful! The lion's share of defense spending goes to salaries ... and on what, excuse me, will these secured contractors in this case serve? - after all, updates of the technology are not exactly foreseen - well, everything is on the salary.
And the truth is ... Why some kind of update, because under the "president" Alexey Navalny we definitely will not have enemies. Just like in 90, when the country also "effectively" overcame corruption, fraud, and developed the army, education, and everything else. So, that the ordinary citizen barely kept his pants, and those who were fighting against, wore cash in bags and boxes, almost propping cabinets in the cabinets with these boxes.
In general, the fact remains that Alexey Anatolyevich with such a program is the president for holders of toy ducks.
In general, Alexey Anatolyevich - five points for the "opposition" attitude. Well, it's so beautiful in just five or six years to reduce "marches of millions" to marches of "handfuls", if not to say "heaps" ... To circus sketches with dubbing points of this program. From the point of view of all those with whom this non-candidate proposes to fight, generally an ideal option. And why is this Pamfilova so principled ...
PS
I propose, as a deepening, so to speak, of the topic, to get acquainted with the comments on some of the "election" gems of Mr. Navalny from Anatoly Sharia. There is something
to laugh
think:
Something like this ...