The destruction of militants group "Dzhebhat an Nusra" (banned in the Russian Federation) in Syria will end in 2018 year, reports
TASS
report of the Chief of the General Staff of the Armed Forces Valery Gerasimov.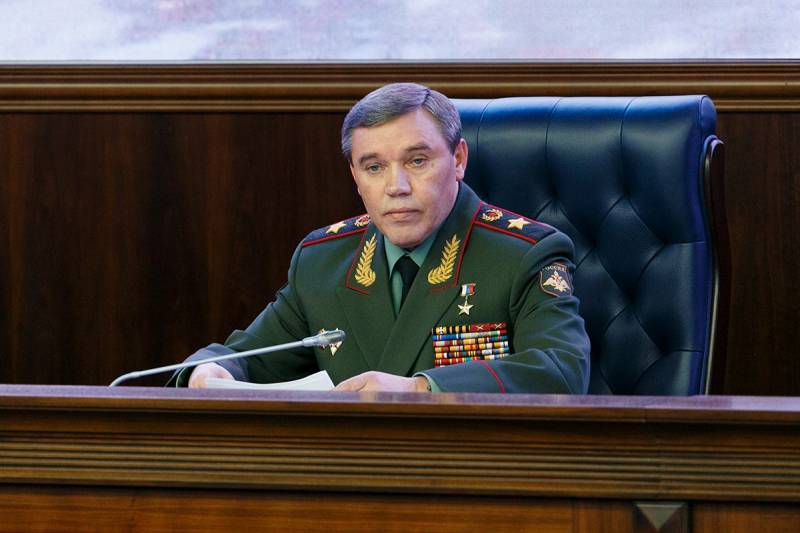 Along the military line - the completion of the destruction of the militants "Dzhebhat al-Nusra" and others like them. Some of the militants of this terrorist organization are located in de-escalation zones,
Gerasimov said in an interview with Komsomolskaya Pravda.
He clarified that there are many very different formations in the de-escalation zones and some support the cessation of hostilities.
"Dzhebhat an-Nusra" - strongly opposed. So they will have to be destroyed,
explained the general.
According to him, the largest in number of formations of "An-Nusra" are located in the province of Idlib.
I think that after a certain time they will be finished,
noted Gerasimov.
Another task that will require attention in 2018 is a political settlement in the SAR.
Now preparations are underway for the Syrian National Dialogue Congress,
he recalled.
The chief of the General Staff reported, also, that one of the reasons for the preservation of the Russian bases in Syria was the support of the Syrian troops.
For two years, officers, junior commanders of the Syrian army received a lot of practice. Now they are able to fight and defend their territory. With our strength, from our bases, we can provide assistance if necessary. These forces will be enough to maintain the stability and territorial integrity of Syria,
told Gerasimov.
On the other hand, we must not forget that Russia has its own interests in the Middle East,
added on.
The general also said that almost all units of Syrian government troops are Russian advisers.
We are closely engaged in government Syrian troops, our advisers are located in almost all divisions,
he said.
The general highly appreciated their role and clarified that "in every unit — battalion, brigade, regiment, division — there is a military adviser apparatus (reconnaissance, artilleryman, engineer, translators and other officials)".
They are, in essence, planning combat operations. Assist in the management of units in the performance of combat missions. In all directions of action are linked by a single plan, a single plan, guidance is exercised from the command center of the group in Hmeymim,
he said.
According to the chief of the General Staff, the majority of the militants of the terrorist organization IG (banned in the Russian Federation) after the defeat went to Libya and the countries of South-West Asia.
The part returns to the countries where they came from illegally. The bulk moves to Libya, to the countries of South-West Asia,
he said.
Gerasimov did not rule out that the terrorists could leave for Afghanistan as well, because "there is fertile ground for them there."