Ukrainian authorities are reporting on the next step in the acquisition of "energy independence". Such a term in modern Ukraine is called the semblance of refusal to purchase coal in the Donbas in favor of purchasing this type of fuel from American campaigns. At the same time, it is increasingly becoming clear that American companies are not supplying American coal to Ukraine.
UNIAN
With reference to the port of Chernomorsk (Ilyichevsk) and the city authorities, it reports the arrival on unloading of the third "American" bulk carrier with a cargo of coal on board. We are talking about the SBI CARIOCA bulker, which, as stated, supplied Rocklick and Premium Eagle coal to Ukraine. It is reported that the planned time of unloading the vessel will be about 4-x days. In total, the bulk carrier delivered to the port of Odessa region about 60 thousand tons of coal.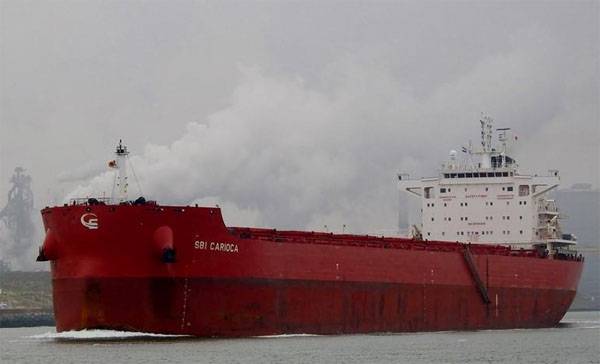 It was noted that after unloading, the coal will be sent by rail to several Ukrainian power plants, where the fuel reserves have been exhausted.
Bulker SBI CARIOCA walks under the flag of Marshall Islands.
The "American" bulk carrier previously unloaded in the Ukrainian port was spotted in the port of Novorossiysk, which in Ukraine itself caused suspicions about the sale of Russian coal by American companies.