AngoSat-1, the first national communications satellite of Angola, was launched from Baikonur,
RIA News
the message of the representative of "Roskosmos".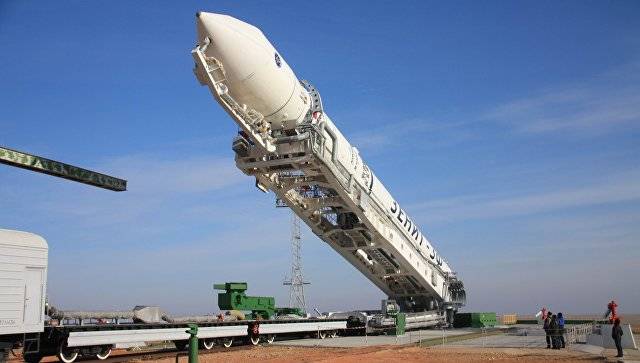 The launch was carried out in 22: 00 MSK, "the device puts the Zenit-3F booster with the Fregat upper stage in orbit," RSC Energia said.
The separation of the satellite from the upper stage occurred today at 6: 55 Moscow time. Withdrawal of the "Frigate" to the estimated disposal orbit is planned for 9: 23 Moscow time.
"AngoSat-1 will broadcast in the C and Ku frequency bands to Angola and the rest of Africa. The contract for the creation of the RSC Energia satellite and the Angolan Ministry of Telecommunications and Information Technology were concluded eight years ago, but it entered into force only in the 2013 year, "the message says.
It is noted that "the device was created on the basis of a new service platform, which includes Russian-made components, its mass is 1647 kilograms". The satellite is equipped with an "electric propulsion system that allows for long-term follow-up and orbital position correction."
The Zenit rocket was developed by the Ukrainian Yuzhnoye design bureau and manufactured at the Yuzhmash enterprise. The carrier includes Russian engines RD-171 and RD-120 produced by the Khimki NPO Energomash.