Lately
Tanks
T-55MV were rarely used by the Syrian army in hostilities. However, during the operation against terrorists in Beit Jin, in the Golan Heights region, the former "antiMerkavas" were put into operation again, writes
Messenger of Mordovia
.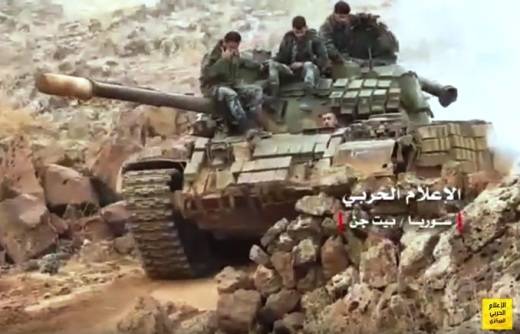 "The 200 medium T-55MBs were purchased by Syria to counter the Israeli Merkava tanks in the Golan Heights. Machines had improved sighting systems that allowed the use of anti-tank guided missiles. On the tower and in the front of the case, the "Contact-1" anti-cumulative dynamic protection was mounted, a more powerful engine was installed, "says the material by Lev Romanov.
The Israeli army was constantly improving its armored vehicles, and over time, the upgraded "fiftieth" began to yield significantly to the latest versions of the Merkav. Most likely, over time, the Syrians would replace these tanks with more modern ones, but civil war broke out in the country.
In general, T-55МВ showed themselves well in battles. "Thanks to the dynamic protection they were harder to beat than the earlier versions of the T-72," the author notes.
Now outdated combat vehicles are mainly used for fire support of the advancing units. High-explosive fragmentation shells, as well as twin and anti-aircraft machine guns are used against terrorists.