The third frigate of the 11356 project "Admiral Makarov", built at the Baltic Shipbuilding Plant (PSZ "Yantar" (part of the United Shipbuilding Corporation), handed over to the customer - the Ministry of Defense of Russia, said the press secretary of the plant, Sergei Mikhailov.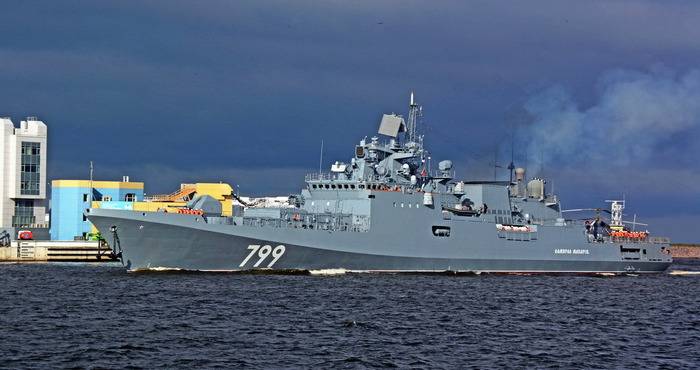 December 25 on PSZ "Yantar" signed the transfer act on the frigate "Admiral Makarov." The act was signed by the plant's general director Edward Efimov and the chairman of the state acceptance commission of the Russian Defense Ministry, captain of the 1 rank Alexei Poteshkin. Thus, it was stated that the third ship of the 11356 project was transferred to the customer
- he said.
Mikhailov noted that the state tests of the frigate (patrol ship, TFR) "Admiral Makarov" began in October 2016, and took place in the Baltic and Barents Seas. During sea exits and inter-fleet crossings, the ship showed good seaworthiness and well coordinated work of the systems. As a result, it was confirmed the full compliance of its tactical and technical characteristics with the technical design specification data.
The first flag-raising of the Navy on the Admiral Makarov TFR will take place on December 27 with the participation of representatives of the Russian Ministry of Defense, the United Shipbuilding Corporation and regional authorities
- Mikhailov specified.