Pristina was reached by information that was announced a few days ago in Moscow during the visit of the Serbian President Alexander Vucic. Recall that the Serbian President stated that in the event of the start of the negotiation process between Belgrade and Pristina, the latter will want to involve American representatives as mediators, and Serbia will in this case request the Russian Federation for a mediation mission.
Kosovo stated that Russia's mediation on this issue "is not an acceptable option."
Ramos Haradinai, the head of the government of the self-proclaimed "state" of Kosovo, declared the following (quote
RIA News
):
Russia has no role here, and it is neither necessary nor acceptable to bring someone who is not involved at all.
According to Haradinaj, the United States and the EU have the right to mediate, while Russia "does not have the right, as Russia once retreated from the situation in the Balkans." It turns out that Mr. Haradinai is pushing Russia to "come" and still firmly tackle the situation in the Balkans? ..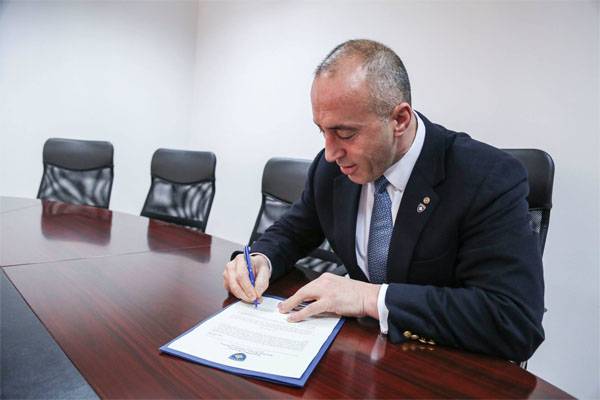 Haradinai, answering the question about the possibility of the US participation in the negotiation process:
There is nothing new about the participation of the United States in this process.
Recall that Serbia and Russia do not recognize Kosovo sovereignty.