German Ex-Chancellor Gerhard Schroeder told the Rheinische Post about his work at Rosneft, as well as about his attitude to Vladimir Putin.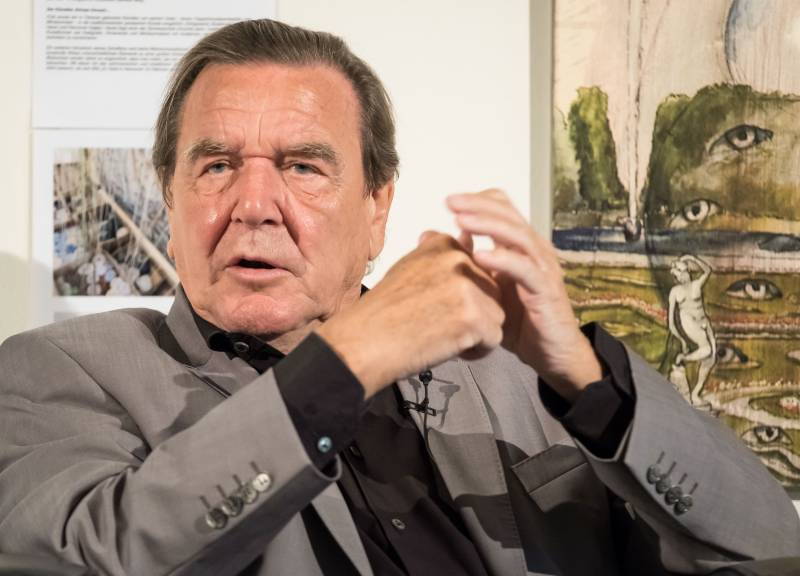 According to the former federal chancellor, to chair the board of directors of a Russian oil company is a "fascinating task," and the money here is not particularly important.
And you know what: if I sat on the board of directors of an American firm, not a Russian one, everyone would say: well, that's fine. There is a certain amount of hypocrisy in this criticism,
quotes Schroeder
RIA News
.
He stressed that good relations with the Rosneft company and with Russia as a whole are in the interests of the EU, and Berlin will eventually benefit from them.
On a replica of the journalist that Russia is under sanctions, Schroeder said that he was against the restrictions and that, in his opinion, they would eventually be removed.
He also confirmed that he considers Vladimir Putin to be his friend.
Yes, that is right. And so it will be. I trust Vladimir Putin,
said the ex-chancellor.
He explained that friendship implies "the opportunity to share one's opinion and express criticism, but only face to face." At the same time, Schroeder admitted that he may not know everything about the Russian president, because "everyone has secrets."
From his point of view, the rapprochement between Russia and Germany is impossible without Putin.
Managing Russia is not an easy task. Rather, you must assume that after Putin will not be better. A step towards rapprochement could be the gradual lifting of mutual sanctions,
noted the ex-chancellor.
The fact that Schröder will head the board of directors of Rosneft has become known in September. He himself told journalists that he was very pleased with this appointment.