An initiative group of 520 people nominated businessman Sergey Polonsky as a candidate for the election of the president of the Russian Federation, reports
RIA News
The message is the head of the campaign headquarters of Maxim Shingarkin.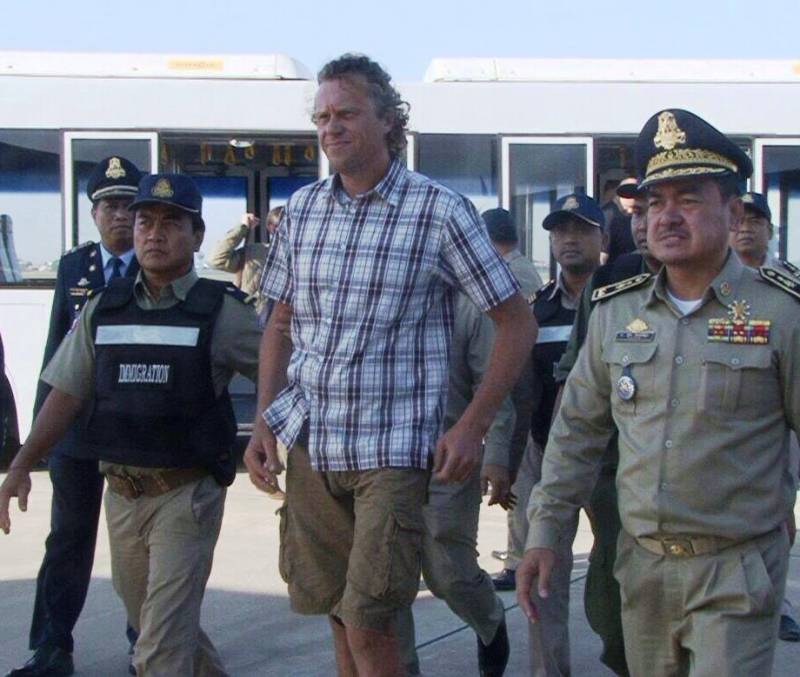 Polonsky is being beaten off from Cambodia, May 17 of the year 2015.
The initiative group for the nomination of Sergei Polonsky gathered on Sunday in Krylatskoye, the number of participants was 520 people. During the meeting of the group, Sergei Polonsky presented for supporters an open computer platform of augmented reality, which will become the basis of municipal and, in the future, government. People with rich life experience and young people equally actively supported the candidate "for all",
told Shingarkin.
Elections will be held on March 18 2018, the election campaign officially launched on December 18.
To register as a candidate, self-nominees and representatives of non-parliamentary parties must collect voter signatures in their support. An independent candidate - no less than 300 thousand signatures (and no more than 7,5 thousand in one region), and a representative of the party - no less than 100 thousand (no more than 2,5 thousand signatures in one region).
Polonsky announced the nomination for the presidency of the Russian Federation in the Moscow City Court, which considered the appeal of the decision on amnesty in the case of fraud in the field of entrepreneurial activity and left the sentence unchanged.
Recall, before the 2008 crisis, the entrepreneur was one of the richest people in Russia, he founded the Mirax Group, which built the Federation skyscraper in Moscow-City. In 2015, Cambodian authorities, where Polonsky was hiding from justice, issued him to Russian law enforcement agencies. In the summer of this year, the businessman was sentenced to five years of imprisonment for embezzling 2,6 billion rubles from shareholders of the Rublevskaya Riviera and Kutuzovskaya Mile, but was released from punishment due to the expiration of the statute of limitations.