Colonel General Oleg Salyukov, Commander-in-Chief of the Ground Forces, said on Friday that contracts for the supply of the first
tanks
"Armata" in the troops enclosed.
Already, government contracts have been concluded for the supply of an experimental-industrial batch of Armata T-14 tanks for carrying out their experimental military operation.
- quotes TASS Salyukova.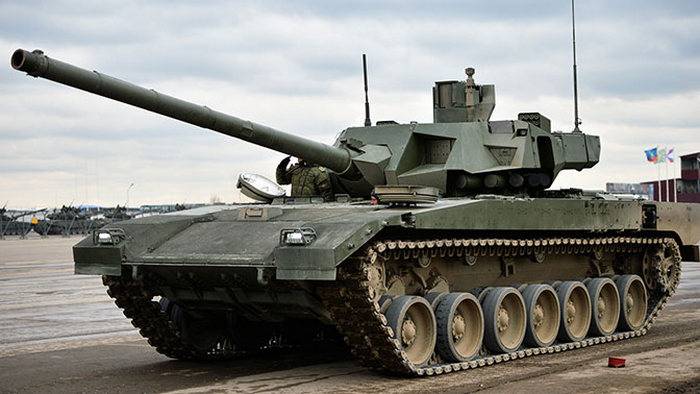 The enterprises of the military-industrial complex are now debugging and adjusting "Almaty", coordinating the components and assemblies of the machine. According to Salyukov, the works are going in accordance with the deadlines.
For all the characteristics of the T-14 surpass domestic and best foreign tanks, he added.
The sample is made according to the modular principle using unique digital and software solutions, which opens up virtually unlimited possibilities for its modernization and further robotization
- said the commander in chief.
Recall, in August, the Ministry of Defense announced the receipt of 100 tanks on the Armata platform before 2020.