In January-March of the next year, the Central Military District of Russia will receive the first six Su-34 bombers that are well-established in Syria, Assistant Commander of the Central Military District Colonel Yaroslav Roshchupkin told reporters on Friday. The aircraft will be deployed in the Chelyabinsk region.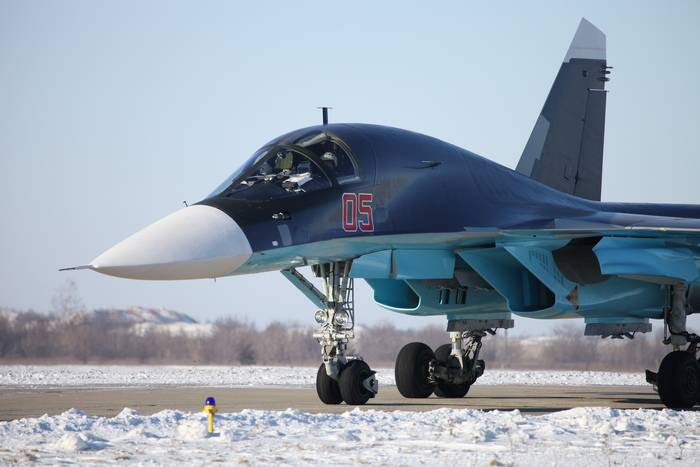 This will be the first delivery of such aircraft to the Central Military District. Shagol air regiment pilots have already started retraining for the Su-34 multi-purpose fighter-bomber
- said Roshchupkin.
Pilot training is conducted on the basis of the State Center for Aviation Personnel Training and Military Tests of the Ministry of Defense of Russia in Lipetsk. The pilots began to study the technological base of the Su-34 and the features of piloting technology. The retraining program also includes a specialized course on simulators.
Retraining crews will last two months.