The Ministry of Defense of the Russian Federation decided to deploy special helicopter units to the northern bases. In addition to the shock Mi-24, they will include a squadron of heavy transport helicopters Mi-26, reported
News
.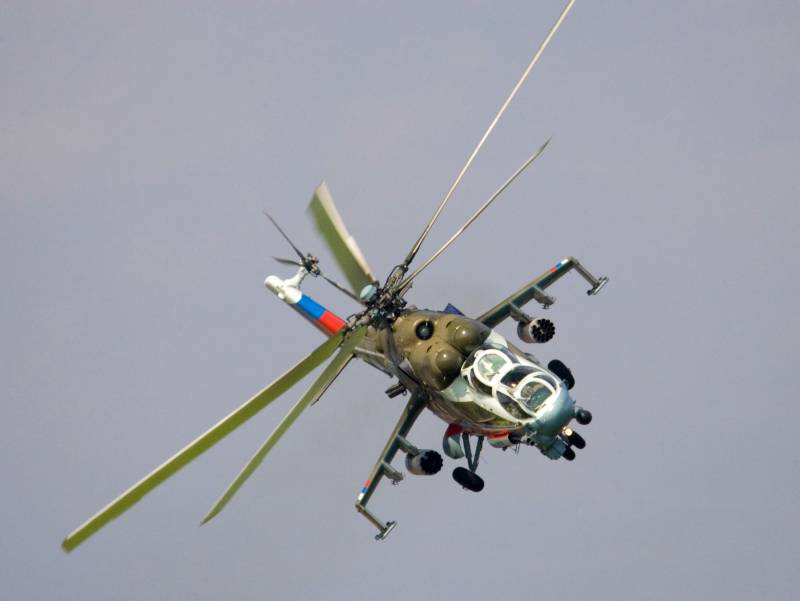 "In 2018, in Anadyr, it is planned to deploy a mixed helicopter squad, which will include links of Mi-24 Crocodile helicopters, as well as heavy transport Mi-26. A year later, a similar detachment should appear on the Kola Peninsula. All helicopters will be used in the interests of the transport and combat support of the polar group, "the newspaper writes with reference to the military department.
Impact Mi-24 will be an important means of fire support for parts and divisions of the Arctic group. It is assumed that one of their most important tasks for them will be the search and destruction of saboteurs.
Military expert Yevgeny Matveev:
From the point of view of technical and operational characteristics, the Mi-24 is the most suitable for the Arctic. According to its combat capabilities, it is one of the best attack helicopters in the world. It is relatively unpretentious in maintenance. Our military has experience of its operation in different climatic conditions, both in heat and in extreme cold.
He added that in order to organize effective combat work in the Far North, it is very important to resolve the issue of material and technical support of the units and create the necessary engineering infrastructure.
Due to the underdevelopment of this region, very long distances, helicopters will operate almost in isolation from the rest of the world. At long-distance airfields will need to create reserves of fuel, consumables, spare parts,
The expert noted.