The second batch of ten Su-35 fighters under the 2015 contract of the year has been delivered to China. It is reported TASS with reference to a source in the system of military-technical cooperation between Russia and foreign countries.
The next 10 machines are shipped to the customer. China will receive the remaining 10 units in the 2018 year.
- writes the edition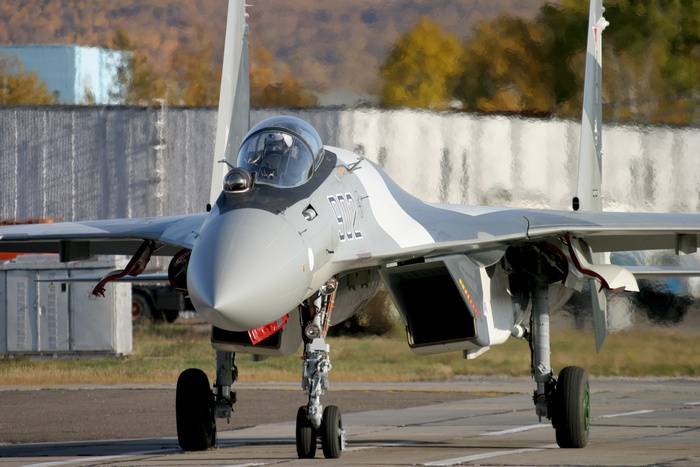 The Federal Service for Military-Technical Cooperation did not comment on this information.
We remind you that the first four cars were delivered at the end of 2016 of the year.
The contract for the purchase of X-NUMX-s Russian fighter Su-24 China, was signed by the countries in November 35 year. The cost of the agreement is estimated at no less than $ 2015 billion, the agreement also includes the supply of ground equipment and backup engines.
Su-35С (Flanker-E +, according to NATO classification) is a deeply modernized super-maneuverable multipurpose fighter of the "4 ++" generation, created using fifth-generation technologies. Distinctive features of the Su-35S are the new avionics complex based on digital information management system, a new radar station (radar) with a long range of detection of airborne targets and an increased number of simultaneously accompanied fire targets, increased thrust engines with controlled thrust vector.