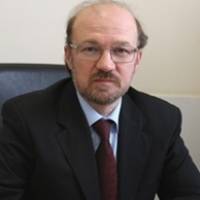 Professor of Moscow State University, political scientist Alexander Shchipkov, speaking at 19 December on Spas TV channel, commented on the premiere of the ballet Nureyev at the Bolshoi Theater and the demonstration of the film Flying the Bullet about the Ukrainian terrorist battalion Aidar at the Artdokfest festival, the press release says received by the editor of RNL.
"The whole color of society is going to the premiere of the ballet" Nureyev ": officials, ministers, bankers, socialites and their lions. Many of them defended the anti-Christian film "Matilda", supported "Kolyuzurengoy", advocated for the aestheticization of homosexuality. All this is aimed at changing the "civilizational code", that is, the cultural-historical type of the Russian people, which does not accept all of the above as an everyday norm. However, cultural
historical
the type cannot be corrected, it can only be completely destroyed. But you can destroy it only by destroying the whole people. Hitler, for example, wanted to destroy the Jewish cultural-historical type with the help of gas chambers, "A. Schipkov noted.
"At the same time, on the same days, not far from the Bolshoi Theater, on the New Arbat, the Artdocfest documentary film festival was held at the Oktyabr cinema. The film "Flying bullet" was brought to this festival, which glorifies the fighters of the "Aydar" battalion. The ideology of the film is unequivocal. In Russia, a film is shown about people who kill Russians for ideological reasons. It turns out that in the "Big" they are thinking about changing the civilization code at the level of aesthetics, in the language of philosophy and art, and at "October" they simultaneously demonstrate instructions on how to implement it in practice, "he stressed.
The expert noted that "while the police do not apply any measures to those who show the film, glorifying Nazism, and arrest people who are trying to protest against it. These two events take place with a difference of 24 hours and are perceived as links of one process. "
"There is another curious detail with the ballet Nureyev." The actors in T-shirts with inscriptions in defense of Serebrennikov come to the scene in the final. The performance develops into a political action. The present government officials and ministers applaud, in fact, take part in a political action, peering at the government. It is their right, they live in a free country. But in this case, they should immediately write a letter of resignation. It is impossible at the same time to be a minister and an oppositionist, to be a power and to fight the same power. Why didn't they write a resignation report, why did they applaud? Because most of all, these ministers are afraid of liberal ostracism, afraid of becoming "unshakeable", afraid of being expelled from a "decent society." So who then has the real power? It seems that the real power - in Kirill Serebrennikov. The ministers and others in this case are puppets in his hands, he controls them, "A. Schipkov concluded.