In the Ukrainian city of Zaporozhye, the SBU and representatives of the prosecutor's office conduct dozens of searches in the offices of high-ranking officials in the region. It is noteworthy that during the searches employees of the Kharkov, and not the Kharkov prosecutor's office were involved. Local media reported that the cause of mass searches in Zaporizhia were reports of the involvement of local officials in embezzlement and appropriation of budget funds.
All-Ukrainian media write that the reason for the searches is "the involvement of individual government officials in the activities of the DPR".
Searches in particular were conducted in the office of the deputy mayor of Zaporizhzhya, Anatoly Pustovarov. It is reported about searches in the offices of officials in another city of the Zaporozhye region - Melitopol. We are talking about the deputy mayor of this 170-thousand city Ivan Fedorov.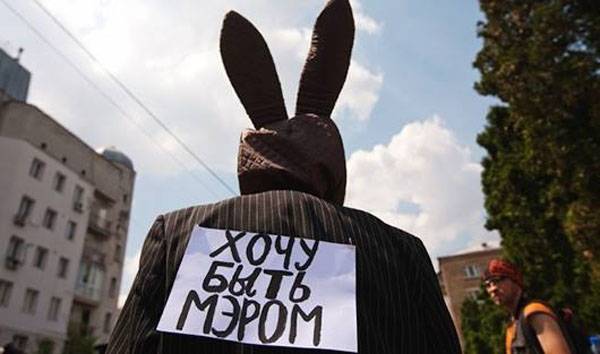 So the mayor of Zaporozhye, Vladimir Buriak, comments on the situation:
I want to reassure all those who really care about the situation in the city, as well as "friends of the spiteful critics." The city executive is working normally. I just had a weekly hardware meeting at which they discussed the issues of the sustenance of the city. Law enforcement officials do their job, conduct investigative actions. Not in my authority to comment on their activities. No charges were brought. All necessary information is provided. Investigative actions no one interferes.
The press secretary of the SBU in the Zaporizhzhya region states that local officials of the department do not take part in searches.
There are reports that the deputy chairman of the Zaporizhzhya Regional Council, Vladislav Marchenko, was detained and taken to Kharkov.