The head of the Pridnestrovian Moldavian Republic, Vadim Krasnoselsky, commented on the recent official demarche of Chisinau related to the recall of the Moldovan ambassador from the Russian Federation. Recall that initially the Ministry of Foreign Affairs of Moldova stated that the ambassador responded "for consultations", then the wording changed - "due to Russia's attempts to exert pressure on the political figures of the Republic of Moldova".
In addition, the Moldovan government decided to call Russia an "occupying state." Against this background, the Moldovan authorities held talks with the Ukrainian authorities on the placement of joint posts on the border of the Transdniestrian Moldavian Republic from among the servicemen of the Armed Forces of the Republic of Moldova and the Ukrainian Armed Forces. And such posts are already being created.
From the statement of the head of the PMR Vadim Krasnoselsky:
Placement of joint Moldovan-Ukrainian posts on the border of the republic may precede the beginning of the implementation of the force scenario. There is a security zone on the Dniester - this is the area of ​​former hostilities, and the conflict zone is wider. The first checkpoint - "Cuciurgansky" - is located on the line of contact with the security zone, and the second one, which was opened yesterday in Palanca, is located next to the conflict zone.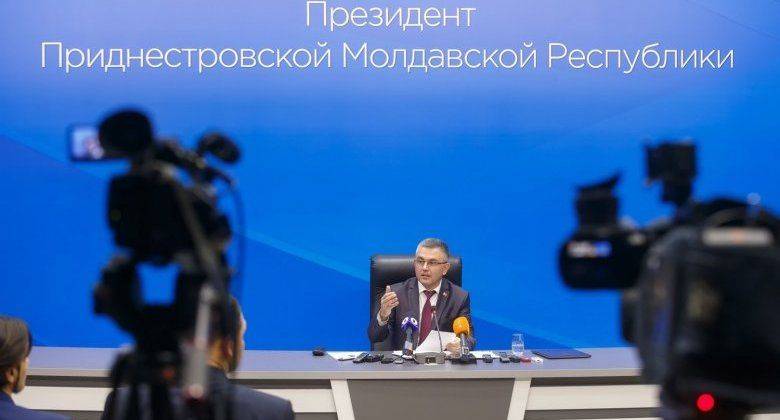 Vadim Krasnoselsky reminded that Chisinau and Kiev are trying to implement a joint blockade of Transnistria. At the same time, the president of the PMR notes that the Moldovan government categorically refuses to engage in dialogue with Tiraspol. But the Moldovan government refuses to go on a dialogue with its own people, which is clearly demonstrated by the political rating. The government of the Republic of Moldova, he fell to the level of less than 15% (and this is the most optimistic for the Cabinet of Ministers estimates).