The UN Security Council was unable to give an appropriate response to Russia's "aggressive actions" against Georgia and Ukraine, reports
RIA News
statement of the deputy head of the Ukrainian Foreign Ministry Sergey Kyslitsy.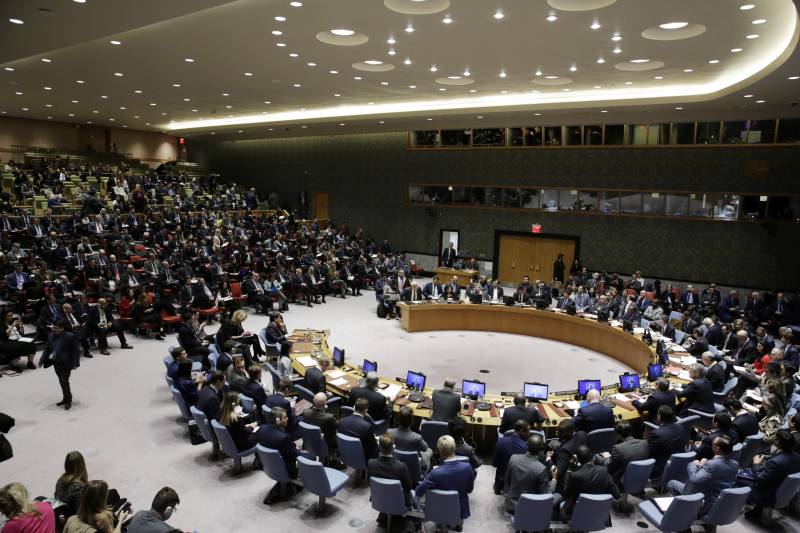 At a meeting of the Security Council on challenges to international peace and security, Kyslitsa noted that "Russia's actions have undermined and continue to undermine the system based on international law and pose a direct threat to international peace and security."
He also said of the "aggressive policy of the Russian Federation towards its neighbors," stating that "in 2008, Russia invaded Georgia and occupied part of its territory, in 2014, it illegally occupied and attempted to annex the Crimea."
Was the Security Council able to respond appropriately? The answer is well known,
said Kislitsa.
Russian Deputy Representative Peter Ilyichev noted that in his speech the representative of Ukraine "deliberately forgot to mention" about such root causes of the conflict in south-eastern Ukraine as foreign support for subversive processes aimed at unconstitutional change of power.
What kind of observance of rights can a representative of a country whose leadership came to power as a result of a coup in Kiev 2014 in February? It was then that this tragedy began. The path to resolving the conflict is known - the full implementation by the Kiev authorities of the Minsk agreements, supported by Security Council resolution 2002,
said Ilyichev.
Yuriy Vitrenko, deputy chairman of Ukraine, in his reply stated that Russia "has neither a legal nor moral right to speak in Ukraine in this council and give lectures."
Then Ilyichev noted that there was no evidence to support the statements about the Russian aggression "as it wasn't".
But there is evidence of countless violations by the Ukrainian side of international law. These facts are regularly published by representatives of the UN and international organizations. How many more do you need to destroy hospitals, schools, houses to finally come to their senses, stop this slaughter and sit down at the negotiating table with your own citizens, whom you still call nothing but terrorists?
He turned to the Ukrainian delegation.